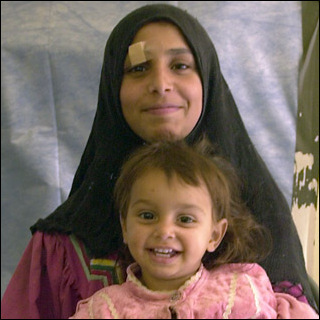 Multiply 7 years by 25 million Iraqis
Washington, DC (PRWEB) September 27, 2005
The 5th Rebuilding Iraq Conference, to be held in Washington, DC, December 1-2, 2005, will feature a healthcare and family safety agenda organized by Boston-based SafetyIssues.com (http://www.SafetyIssues.com) and chaired by Houston surgeon Dr. Joseph Agris.
Dr. Agris claims that improved health and safety measures will dramatically reduce needless deaths and accidental personal injury in Iraq, and can raise the life expectancy of Iraqis by seven years or more. "Multiply 7 years by 25 million Iraqis," says Agris, "How much is 175 million extra person-years worth to a nation rebuilding itself?"
Agris, who has served for over 20 years as senior healthcare advisor to countries recovering from turmoil, is well-known in Iraq as the surgeon who provided new bionic arms to seven Baghdad merchants whose right hands were brutally amputated at Abu Ghraib prison at the request of Saddam Hussein. The bionic arms were so advanced that his Iraqi patients were practicing their penmanship only days after surgery.
Since that experience, Dr. Agris has been passionate about contributing to a national healing process in Iraq and has been the subject of numerous documentaries and news features widely broadcast throughout the Middle East. For the Rebuilding Iraq Conference he is calling upon safety and healthcare leaders to present sustainable solutions to benefit Iraqi families and communities.
Joining Dr. Agris is SafetyIssues.com, a Boston safety information technology and multimedia production company, coordinating major participants in the program and providing global video distribution of conference proceedings.
Health and safety issues to be addressed include:
Creating in Iraq a culture of medicine and a culture of safety through international support
Distribution of urgently needed medications, medical supplies and safety products
Increasing the number of healthy babies and improving their chances of survival
Torture rehabilitation and genocide recovery in areas victimized by the former regime
Community health outreach programs and local media campaigns
Continuing education and training for doctors, nurses and safety engineers
Telemedicine solutions for remote areas and danger zones
High-performance healthcare information systems
Occupational safety standards
Community and family safety, food safety, car safety, and other personal safety education
The 5th Rebuilding Iraq Conference will be the first in the conference series since its inception in 2003 to address health and safety needs in Iraq. The added sessions are designed to give greater context to the other parts of the conference program which will focus on security issues, contracting and subcontracting opportunities, funding, project management, international cooperation, and cultural training.
The 2-day event is open to all interested businesses and organizations from all countries. Those interested in making presentations related to healthcare or safety may contact John Simmons, Chief Technology Officer, SafetyIssues.com, at 703-992-6689 or by email at johnsimmons@safetyissues.org.
# # #