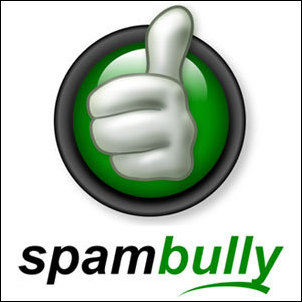 Grand Rapids, MI (PRWEB) September 29, 2005
Axaware, LLC is pleased to announce the release of SpamBully 3 for Outlook and Outlook Express. SpamBully 3, is an easy to use spam filter that uses artificial intelligence to quickly learn what is and isn't spam based on each user's unique personal email habits. Important emails you want from family, friends and business contacts are sent to the Inbox and unwanted email is smartly filtered to a special Spam folder.
In addition to its intelligent filtering, SpamBully 3 easily lets a user allow or block messages by email address, domain, or words they choose. They can also bounce spam back to spammers and turn them in to their internet provider and the FTC. SpamBully is also capable of forwarding only good emails to a cell phone, sending password request emails to unfamiliar senders, and viewing performance statistics. The SpamBully 3 toolbar can be instantly customized to a user's language. Available languages include: English, Spanish, Italian, German, French, and Russian. Almost every feature is fully customizable.
SpamBully 3 is for use with Windows 98/ME/2000/XP/2003 running Outlook 2000/2002/XP/2003 or Outlook Express 5, 5.5 or 6 email programs. It is free to try for 14 days. Single user licenses are $29.95. Multi-user licenses for Government, Corporate, and Educational Institutions are available at volume discounts.
For more information and to download SpamBully 3, visit:
Read what our users have to say about SpamBully at:
http://www.spambully.com/testimonials.php
Of Note: SpamBully was rated a "Best Buy" by WIRED Magazine, top rated by PC Professionell in Germany, rated 5 cows by Tucows.com, has appeared in Fighting Spam for Dummies, USA Today, Wall Street Journal Online, The Washington Post, and The Detroit Free Press.
For press inquiries, please contact Paul at: 1.800.313.8786
Evaluation copies are available by request.
# # #