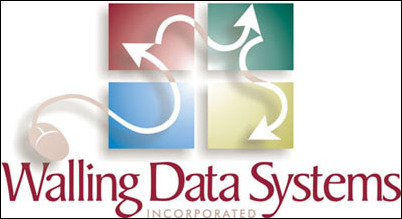 Claremont, NC (PRWEB) October 1, 2005
Sunbelt Software's Award-Winning Counterspy product has been upgraded and is now available at http://www.avg-antivirus.net in one and two year license versions.
Version 1.5 has several important improvements over the earlier V1.0.29 including:
30% better spyware scanning and removal
New scanning options
A number of additional enhancements
V1.5 delivers many "under-the-hood" improvements in spyware scanning and removal. Sunbelt's new DNR™ (Do Not Resuscitate) technology significantly improves the chances of killing spyware that tries to reinstall itself after you delete it. CounterSpy's scanner now automatically runs a "Full System" spyware scan; you have a new choice for scanning .zip files, and you now can exclude "low risk" programs. This upgrade also includes general improvements to Active Protection, Windows 98SE and ME compatibility and the user interface.
Grisoft's AVG Anti-Virus Plus Firewall picks up where Counterspy leaves off, providing full anti-virus and firewall protection in one high-performance, low overhead, and easy to use package at a very cost effective price with a license that's double that of most competitors - two full years.
Counterspy together with AVG Anti-Virus Plus Firewall provides complete anti-spyware, anti-virus, and firewall protection to completely safe-guard your technology investment against outside attack.
To learn more about Sunbelt Software's Counterspy and Grisoft's AVG Anti-Virus product line visit http://www.avg-antivirus.net/avg_cspy.aspx or visit http://www.freeavgtrial.com for a fully functional 30 day trial of AVG Anti-Virus Professional Edition products.
About Walling Data Systems:
Founded in 1994 in North Carolina, Walling Data Systems is a multi-million dollar high technology company specialized in offering technology solutions and services to their national client base with a strong focus on customer service & security solutions.
With the opening of their IT Service Center in 1998, Walling became a full service solution provider offering local depot, regional onsite, and global remote support service options to their customers.
Walling Data Systems was named an Authorized AVG Anti-Virus Distributor in the United States, also serving Canada, in 2004.
To learn more about AVG Anti-Virus visit: http://www.avg-antivirus.net, try a 30 Day Free Trial at http://www.freeavgtrial.com, or call Walling Data Systems toll free in the US and Canada at 866-833-5727
US Based Solution Providers and Technology Resellers interested in applying to become Authorized AVG Anti-Virus resellers may visit http://www.avg4resellers.com or call toll free 866-833-5727.
###