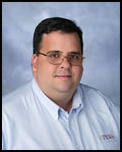 301URL.com is a natural extension of PRWeb's approach to enhancing online visibility. With 301URL.com, we provide a simple, fast and effective solution to generating shorter, more effective, indexible URLs
Ferndale, WA (PRWEB) December 1, 2005
PRWeb today launches the industry's first search engine friendly URL-shrinking technology with 301URL.com, named after the WC3 standard for a permanent redirect.
301URL.com provides webmasters, online merchants, bloggers and anyone who needs to shrink a URL a free solution that quickly and elegantly solves the problem. The resulting URL is not only SEO-SEM friendly, but it also provides the ability to add keywords and key phrases to ensure they are easy to remember and effective in aligning with the purpose of the Web sites they address.
"I felt that the Web needed not just shorter, easier to remember URLs, but URLs that worked effectively in providing trackable links for search engines," says 301URL.com founder David McInnis. "Our solution was to not only create true 301 redirects that match Web Standards, but make them short, easy to remember, and keyword-rich. 301URL.com accomplishes all of this in a free and easy to use format."
As the founder of PRWeb.com , McInnis is familiar with how the Internet works. His PRWeb.com service is viewed more than 30 million times a month by visitors all over the world and is currently the highest trafficked online press release distribution service in the world.
"301URL.com is a natural extension of PRWeb's approach to enhancing online visibility. With 301URL.com, we provide a simple, fast and effective solution to generating shorter, more effective, indexible URLs," McInnis says.
About 301URL.com
Founded by David McInnis, CEO of PRWeb.com, 301URL.com is a free service that provides short, search engine indexible and memorable URLs from complex, difficult to remember and ultra-long URLs. Based in Ferndale, Wash., the company can be reached at 301URL.com
About PRWeb
PRWeb is the Internet's leading press release distribution newswire. PRWeb developed the direct to consumer press release distribution model in 1997 and has grown to be recognized as a leader in the press release and news distribution industries. PRWeb is the industry leader in RSS deployment serving over 8.6 million customized RSS feeds to PRWeb visitors.
CONTACT INFORMATION
David McInnis
Founder & CEO, PRWeb International, Inc.
360-312-0892
###