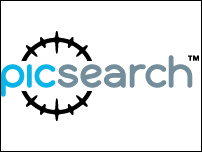 Hempstead, NY (PRWEB) December 8, 2005
As of today, you are two clicks away from a family friendly image directory containing many of your favorite celebrities. The list of 100 celebrities has been compiled from the millions of monthly searches in the Picsearch image search engine. Trends in image searching can be related to world events: recently one of the most popular searches has been for Britney Spears baby pictures.
The ages, genders, and occupations of the most popular celebrities vary dramatically. Some of the most popular searches during 2005 have been:
Picsearch plans to expand its image directory to cover areas other than celebrities during 2006.
Picsearch is a company at the cutting edge of visual search that provides an image search engine for individual users. This is available through Picsearch internet properties. Picsearch also creates image search solutions for search engines and portals that are available through our licensing program.
###