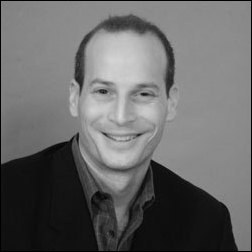 Brian is an expert on client-centric product management and operations
Rockville Center, NY (PRWEB) December 7, 2005
Did-it Search Marketing (http://www.did-it.com) officially announced today the hiring of its new Chief Operating Officer, Brian Silver, formerly of InteractiveCorp. Mr. Silver brings an extensive executive-level operations background to the Did-it team. He will be responsible for overseeing client services, strategy, analytics, product development and technology solutions.
"Brian is an expert on client-centric product management and operations," explains Did-it CEO Bill Wise. "I can't think of anyone I've worked with who's as effective at translating client needs and company philosophy into an efficient company architecture. It's great news for Did-it clients and for the further evolution of our S.A.T. methodology." SAT Search Methodology is Did-it's unique search approach, integrating best-of-breed Strategy, Analytics and Technology in one search marketing firm.
"The marketplace is thriving with search marketing opportunities. I am delighted to be joining the best full service SEM company in the space during this period of tremendous growth and expansion," said Brian Silver. "I am proud to surround myself with the tremendous talent Did-it has attracted and trained thus far, and look forward to adding new staff to maintain and grow our leadership position."
Silver comes to Did-it Search Marketing from his position as Vice President of Operations for IAC Advertising Solutions, formerly AJinteractive (the advertising solutions and sales division of Ask Jeeves). Previously, Silver was Vice President & General Manager for MaxOnline where he facilitated the merger between interactive advertising firms L90 and DoubleClick Media. Prior to MaxOnline, Silver was Senior Product Manager for NOVO Media Group, now Semaphore Partners, where he developed large-scale websites for a high-end client list including Procter & Gamble and General Motors. Silver also has eleven years in operations management for manufacturing firms.
About Did-it Search Marketing:
Did-it Search Marketing (http://www.did-it.com) a recognized leader in the Search since 1996, drives sales and profit growth, market share and return on marketing investment for over 200 clients including E*TRADE FINANCIAL and Cingular Wireless. In 2004, Jupiter Research ranked Did-it the Number One Search Engine Marketing firm for technology and market suitability. http://www.did-it.com (800)-932-7761
###