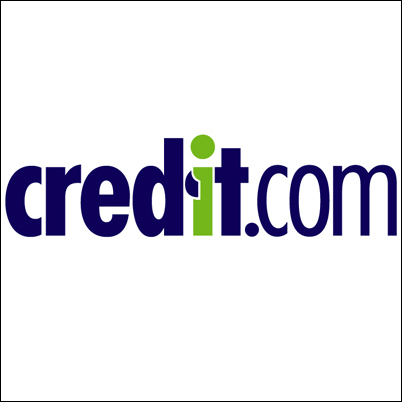 San Francisco, CA (PRWEB) December 7, 2005
Credit.com, an online company dedicated to helping consumers manage their money and improve their credit, announced today the launch of http://www.CreditBloggers.com. The blog provides unfiltered insight and straight answers about a wide variety of credit topics from a team of leading financial experts.
Serving as a resource for consumers and reporters, CreditBloggers.com offers topical discussions about loans, debts, credit reports, credit scoring, identity theft and the financial industry. Current contributors to CreditBloggers.com include:
Adam Levin – Founder of Credit.com and former Director of the New Jersey Division of Consumer Affairs. Adam's regulatory experience provides unique insight into consumer privacy, legislation and financial advocacy.
Emily Davidson – Credit.com's Communication Director and former TransUnion credit expert. Emily writes about credit reports, credit scores, loans and personal finance as the CreditBloggers.com moderator.
Evan Hendricks - Author of "Credit Scores and Credit Reports, How The System Really Works, What You Can Do." Evan is an expert on identity theft, credit reporting and credit scoring.
Gerri Detweiler – Personal finance author, radio host and EverydayWealth credit expert. Gerri contributes budgeting, debt recovery and savings information online.
John Ulzheimer – Credit scoring and credit reporting expert, author and Vice President of the After Bankruptcy Foundation. Formerly with Equifax and Fair Isaac, John shares his unique insight of the inner workings of credit scoring models and the credit reporting industry on CreditBloggers.com.
Valary Miller – Attorney specializing in personal finance and consumer law. Valary interprets and analyzes consumer laws, legislative changes and politics for CreditBloggers.com.
Recent topics have included commentary on interest only mortgages, how late payments really impact your credit score and identity theft. CreditBloggers.com also invites reader questions and comments. For more information, please visit http://www.CreditBloggers.com or contact Emily Davidson.
Serving as an educator, advocate and facilitator, Credit.com empowers consumers with easy-to-understand information about money, credit, loans and more. Led by a former Director of the New Jersey Division of Consumer Affairs, Credit.com provides consumers a unique perspective on the financial world. Credit.com partners with trusted financial experts and select companies to offer its online consumers insightful tools and straight answers. Customers receive helpful advice and assistance both online and through Credit.com's toll-free call center. Established in 1995, Credit.com is based in San Francisco, CA. For more information, visit http://www.credit.com.
Contact:
Emily Davidson
(415) 901-1559
# # #