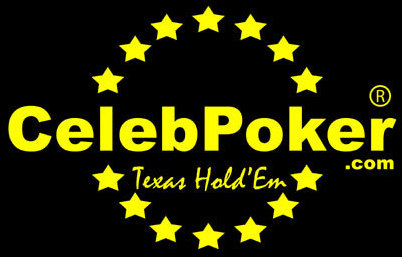 (PRWEB) December 12, 2005
There is no secret that poker has been massive in 2005. With the big televised events and huge prize pools won poker it's wonder Poker Players are becoming overnight hero's and idols as quickly as they are becoming wealthy. Before New Years 2006 you will have the chance you bask in the same glory of poker stardom and riches online at CelebPoker.com
One Hundred Thousand dollars is on the table and will be distributed in full on December 18th online. The place to be is CelebPoker.com when the hands are dealt. It's so easy to get a seat in this amazing event there is no reason not to take a stake in claiming your part in the massive $100k pot. There is no other poker room online making it as easy to cash in before the new year starts.
This will be no-limit Texas Hold'em style event with the normal blind structure used in the World Series of Poker as well as other major events. The game will be full of surprises and the great possibility of some of today's hottest celebrity players. When an event like this takes place there is sure to be a tremendous mix of players and experience and no telling who will walk away with one of the years largest poker payouts.
There are several options for entrance into the tournament. Every day until the big event CelebPoker.com will be running daily Satellite tournaments giving players an early shot of securing their seat. At the bargain price of $22 a player can get into a satellite event and begin dreaming of walking away with the top prize of over $25,000 just before Christmas. In addition there is an incredible value added tournament of just $11 for a seat into the event each day!
If that option is not available due to the bad beats keeping someone from taking top honors in a satellite there will be a nicely priced $200 entry into the event. Gauging how previous $100k Guarantees have been set at a $500 entry fee CelebPoker.com is keeping this holiday blockbuster open to everyone.
There will not be a more coveted seat this season online than at the CelebPoker.com $100k Guaranteed Poker Tournament.
Daily Qualifier $22 + $2 satellites will be running at 03:00 GMT, 13:30 GMT, 16:30 GMT and 20:30 GMT, with an $11+ $1 Value Satellite at 22:30 GMT.
Start off the year with one pocket full thanks to the winnings and success at the world's only interactive celebrity poker room - CelebPoker.com
###