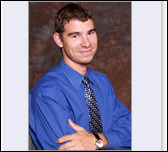 Galveston, Texas (PRWEB) December 12, 2005
Galveston real estate is beginning to sell at an increased pace as people discover the area, yet Galveston real estate is still undervalued. The Texas A&M real estate center says Galveston, Texas, showed 1,136 homes sold so far in 2005 which represents an increase of 19% over last year. However, with the median home price around $150,000, Galveston Island remains well below the price of comparative beach communities. It is still possible to buy a beach-front home in Galveston for under $500,000 or canal-front for under $300,000. Check prices in the area through Galveston MLS.
Galveston has had some press coverage recently, but Galveston real estate still has a long way to go before its prices compete with the likes of California or Florida. Second homes in Galveston are very popular because the tourist season runs from March thru September. In fact, for many families Galveston vacation homes have been a great investment. One such family bought a small 3 bedroom canal house that they thought they could retire to later. They purchased the house about 18 months ago for $186,000, and now that same house is back on the market for $295,000. The family later said that they just could not pass up the $100,000 gain. This is the case for many homeowners in Galveston, helping to keep the turn-over rate solid. Faced with a good short term rental market, good appreciation, and below market value pricing, Galveston real estate is very attractive to the investor.
In Galveston, December and January are the best times of the year to buy. This time of the year is typically considered the "off season" for vacation rentals. Galveston has been a sellers market during the spring and summer months, but during the "off season", prices seem to become slightly negotiable. Also, if the home is going to be used as a short term rental at least two to three months are necessary to close the deal, list with a management company, and get some rentals booked before the start of the rental season. To gain important information on Galveston, look at Galveston real estate articles.
Galveston Realtor® Jason Keeling holds a business/marketing degree from Texas A&M Galveston, and was recently featured on the Nationally syndicated TV show Vacation Home Search on the travel channel. Jason believes education is the key in Galveston real estate. Mr. Keeling also stays on top of trends, and the market as a whole. If you are looking for a Galveston real estate agent, or information on Galveston, Texas http://www.sellinggalveston.com is a good place to start.
# # #