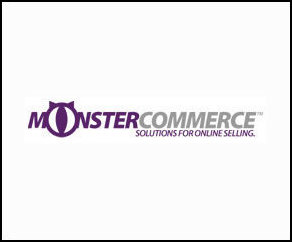 Belleville, IL (PRWEB) December 16, 2005
After a year of tremendous growth and success, MonsterCommerce is rounding out 2005 on another high note – as one of Greater St. Louis' Top 50 Businesses. MonsterCommerce, an industry leading ecommerce storefront provider, was chosen by the St. Louis Regional Chamber & Growth Association (RCGA) for their contributions to the St. Louis region and positive impact on the St. Louis business community.
"MonsterCommerce is proud to be recognized among some of St. Louis's most prominent companies. The award celebrates our contributions to the St. Louis region. We are dedicated to growing our operations in the metro area, offering 170 new technical jobs in 2006," said Ryan Noble, MonsterCommerce president.
The 2005 Greater St. Louis Top 50 Awards were presented by the St. Louis RCGA and Deloitte & Touche USA, LLP on Tuesday, December 13 at the Hyatt Regency St. Louis. All nominees were measured on a variety of standards, including growth in number of employees, enhancement of the community, revenue growth, acquisitions and the expansion and/or development of facilities. The Greater St. Louis Top 50 awardees were announced in the December issue of St. Louis Commerce Magazine.
About the St. Louis RCGA
St. Louis Commerce is the region's definitive source for business news, and a publication of the St. Louis RCGA, the chamber of commerce and economic development organization for the bi-state St. Louis region. Formed in 1973, RCGA is the result of the merger of three separate organizations: the Chamber of Commerce of Metropolitan St. Louis, the St. Louis Regional Industrial Development Corporation, and the St. Louis Research Council.
About MonsterCommerce
More than 5,500 businesses have discovered why MonsterCommerce is the best way to build and manage a successful online store. Since 1998, companies of all sizes – from small businesses to nationally recognized names like John Deere, Kodak Polychrome, Winn-Dixie and NASA – have chosen MonsterCommerce to power their e-commerce success.
The company's intuitive, web-based administration panel gives online store owners the power to control every aspect of their online business: Storefront layout and design; Inventory management and pricing; Discounts and coupons; Order processing and shipping; Promotions and SEO; Customer service and CRM; Customer newsletters; Customer traffic and behavior analytics; Advanced SSL security and more.
###