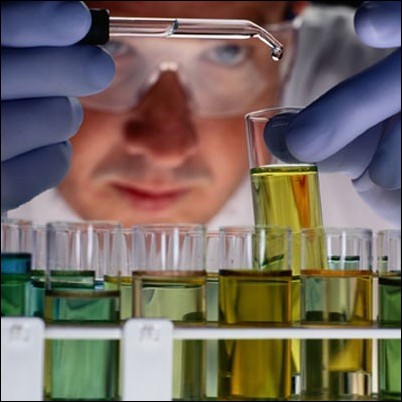 For want of a nail the kingdom was lost
Bethesda, MD (PRWEB) December 15, 2005
President and CEO Kenneth Kramm announced earlier this week at a press conference the official establishment of the FLAVORx Research Institute (FRI), the technical arm of the company dedicated to ensuring excellence in compliance in the drug development process. The necessity for FRI arose from the growing demand of pharmaceutical companies looking to improve accuracy of results in drug testing and enhance taste and palatability of the end product.
FRI is a consortium of the industry's top chemists who have over 10 years of experience specifically in the addition of flavorings to medicines. Because of the sensitive chemical balance of medicines, the flavoring process is highly scientific and a precise formulary must be developed for each drug. FRI research scientists partner with pharmaceutical companies at all phases of development from pre-clinical tests to Phase 1-3 trials and ultimately the final consumer product, absolutely guaranteeing the efficacy and stability of the medication.
The success of a medication, both during and after the test phase, is dependent upon a patient's ability to take it. According to C. Everett Koop, the former US Surgeon General, "Drugs don't work if people don't take them." Ultimately, through adding FLAVORx's taste-masking agents, sweetening enhancers and FDA approved flavorings companies are able to ensure maximum drug benefit during testing by improving odor and palatability, thus increasing compliance.
Though frequently overlooked, compliance plays a key role in the success of a medication. Studies show that lack of compliance is usually due to the bitter or acrid taste of a medication. The common misconception behind flavoring is that it is merely a 'novelty', no more than a trivial element in drug delivery. But in essence, it is the integral core to facilitating ingestion of a medication, and maximizing its circulation to make it bio-available to the body's system. Good flavor is the only way to ensure this. As the old proverb goes, "For want of a nail the kingdom was lost"; a seemingly small detail can vastly influence the final outcome on a much larger scale. In this case, flavor is the nail. By confirming that medications are taken properly and fully, pharmaceutical companies are able to decrease the margin of error in testing and derive a more comprehensive set of results for the drug approval process. Additionally, partnership with FRI has helped drive end product success by increasing taste and palatability.
Thus far, FLAVORx has partnered with organizations such as the National Institutes of Health, GlaxoSmithKline, the UCLA Department of Pediatric Allergy and Immunology and the HIV-Netherlands Amsterdam Thailand Research Collaboration.
For more information, please visit http://www.flavorx.com/fri_home.html or contact Teresa Chen at 800.884.5771 extension 234.
# # #