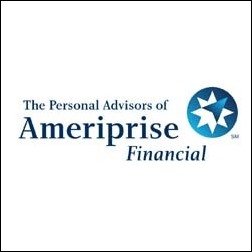 Being engaged in the family finances is no longer an option for women, it is a necessity
Minneapolis, MN (PRWEB) December 20, 2005 -–
As a result of an intervention by Dr. Phil, four recently-divorced, female guests will receive five years of financial advisory services from Ameriprise Financial. On an episode that aired Friday, Dec. 2, Dr. Phil surprised his guests with gifts from various companies that will help the women take steps toward financial independence. This was the third episode in a three-part series titled "The First Wive's Club" that followed the women's journey from despair and doubt to strength and optimism with the help of Dr. Phil and his wife, Robin. Through a one-on-one relationship with a personal advisor from Ameriprise Financial the women will confront immediate financial needs and plan for future goals, including retirement, taking them one step closer to financial independence.
With almost half of first and second marriages ending in divorce there is a high likelihood that a woman will be responsible for their own or their family's finances one day. In fact, a 2002 survey in Money magazine reported that 90% of women will be the sole financial decision maker for their household at some point in their life.
"Being engaged in the family finances is no longer an option for women, it is a necessity," says Judi Lovecchio, Ameriprise Financial senior advisor. "Divorce or death of a loved one leaves many women financially disoriented and this can have an adverse affect on their current income stream and future retirement. Regardless of whether a woman is married or single, a honeymooner or divorcee, financial independence comes from education, awareness and involvement in personal finances."
The U.S. Department of Labor reports that women are earning $1 trillion annually and make up 59% of the labor force with increasing representation in high-status occupations. In addition, they are the fastest-growing segment of small business owners in the country; in fact, they are starting new companies at twice the rate of men.1
Despite these positive statistics women are in a situation that is unique compared to men - one that can have a big impact on their finances. Consider the following:
Women outlive men by an average of seven years.(2)
On average women are paid only 76% of what men are paid.(3)
An average woman's standard of living drops 45% in the year following divorce, while a man's rises by 15%.(4)
Women are more conservative investors with an average balance in a 401k at $14,000 less than a man's.(2)
Social Security is the only source of income for 25% of women age 65 or older.(5)
57% of women expect to work after retiring because they have to.(6)
Average age of widowhood is 55.(7)
During this holiday season, Ameriprise Financial encourages women to give themselves the gift of financial independence by meeting with an advisor who can provide financial education and guidance toward reaching future goals.
For more information on the unique financial needs of women go to http://www.ameriprise.com/women.
About Ameriprise Financial
Ameriprise Financial, Inc. is one of the nation's leading financial planning, asset management and insurance companies. Through Ameriprise Financial Services, Inc., its affiliated broker-dealer with a nationwide network of more than 10,000 financial advisors, Ameriprise Financial delivers solutions to clients through a comprehensive and personalized financial planning approach built on a long term relationship with a knowledgeable advisor. The company specializes in meeting the retirement-related financial needs of the mass affluent. For more information, visit http://www.ameriprise.com.
Ameriprise Financial Services, Inc., Member NASD, part of Ameriprise Financial, Inc. Ameriprise Financial is no longer owned by American Express Company.
(1) National Foundation for Women Business Owners, 1999; published 2001.
(2) National Center for Women and Retirement Research
(3) US Department of Labor
(4) Long Island University's National Center for Women & Retirement Research
(5) AICPA Study (1/03)
(6) Social Security Administration
(7) U.S. Census Bureau
Ameriprise Financial Services, Inc., Minneapolis
Media Relations:
Ann Wasik, 612-678-1592
###