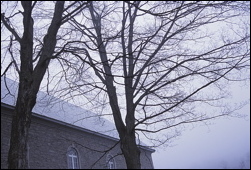 Traditional medicine is dead wrong when it comes to sun avoidance
(PRWEB) December 27, 2005
Sunlight is crucial to good health. This article details the critical necessity of supplementing waning winter sunlight with full spectrum lighting and other measures to ensure optimal health.
"Traditional medicine is dead wrong when it comes to sun avoidance," states Joseph Mercola, D.O., founder of the web's #1-ranked natural health site, http://www.Mercola.com.
According to Dr. Mercola, exposure to sunlight is absolutely crucial to everyone's health and well-being, particularly in winter. But how can people get that healthy dose of sunlight during the dreary winter months when the sun's rays are weaker?
Dr. Mercola, bestselling author of The Total Health Plan, recommends full spectrum lighting as the best option to supplement decreased wintertime sunlight. Full spectrum lights allow all the health benefits of natural balanced sunlight indoors. Besides the stimulation of vitamin D production, full spectrum light leads to improved color perception and visual clarity, increased productivity, decreased fatigue and reduced eyestrain.
While many doctors recommend avoiding the sun completely to prevent cancer, Dr. Mercola instead tells people to get out in the sunshine daily — or use a healthy alternative like specially designed full spectrum lights. Although he does acknowledge that excessive sun exposure can lead to skin cancer, Dr. Mercola reports that there is strong scientific evidence to suggest that natural light protects against cancer of the breast, colon, prostate and ovaries, as well as other diseases such as multiple sclerosis. But how can this be?
Dr. Mercola notes that a British Medical Journal editorial recommended moderate sun exposure without sunscreen rather than avoiding the sun completely. Residents of the United Kingdom are typically unable to produce enough vitamin D in the winter months; vitamin D reduces the risk of many cancers.
Another study in the prominent journal Cancer noted that insufficient exposure to ultraviolet radiation may be an important risk factor for cancer in North America and Western Europe. Again, the protective effect of sunlight is attributed to vitamin D, which is synthesized by the body in the presence of ultraviolet B rays.
Furthermore, full spectrum light therapy is effective in the treatment of SAD, or seasonal affective disorder. This malady plunges millions of people into depression during the winter, when outdoor sunlight is decreased.
In addition to recommending the use of full spectrum lighting, Dr. Mercola also offers these tips on sunlight and winter health:
1. Be careful with sunlight even in the winter. Reflections from surfaces such as snow can lead to sunburn during winter activities such as skiing or snowshoeing.
2. Remember to use common sense with outdoor sun exposure no matter what the season is. Start out slowly with your exposure and never stay out long enough to become burned.
3. Don't use sunscreens. They contain toxic chemicals and also create a false sense of security that can lead to sun over-exposure. Additionally, there is no evidence that sunscreen prevents melanoma, the most deadly type of skin cancer.
4. Consume more vegetables, as they will increase antioxidants in the body, which provide protection against any sun-induced radiation damage.
5. In addition to the use of full spectrum light, take cod liver oil in the winter. Cod liver oil contains a natural form of essential vitamin D.
For more tips on how to achieve the benefits of full spectrum lighting and prevent sunlight-deficient health maladies, readers are urged to seek more information at this special page on http://www.Mercola.com.
###