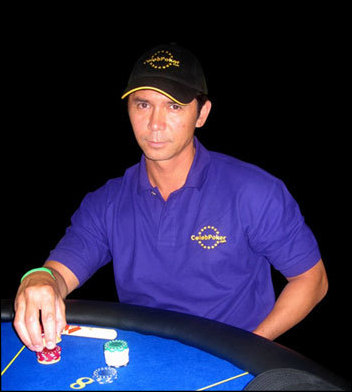 (PRWEB) December 23, 2005
Opening its store to the world in 2006 CelebPoker.com launches a place to get truly unique poker items and celebrity signed merchandise exclusive to the shop. There will always be great gifts and collectable items to available to anyone.
Going to the local casino and playing poker at home have both become extremely popular over the past year. While there are many places to buy chips and cards there is no where to get quality poker clothing and unique caps and cards to complement your display. Logging onto the site and looking through the inventory will give you a good view of how nice poker tops and caps can be. Its always an advantage to show up at your next poker outing in a CelebPoker.com shirt and lucky item.
Being the worlds first celebrity poker room allows the site to obtain very rare and collectable items that can be purchased. Attending music awards and celebrity home poker games there is an opportunity to get top entertainers signatures and special touches to many coveted poker items. There will be very valuable poker baizes and chip sets signed that will be for sale. Signatures include Sean Paul, Lindsay Lohan, Paula Abdul, Kelly Monaco, The Backstreet Boys an many others.
CelebPoker.com has thrown two very entertaining poker tournaments live that have been made into collectable and well documented DVD's. Both DVD's are packed with celebrity players and some very good poker players. If you're a movie fan there is a signed copy of Young Guns 2 staring actor and CelebPoker.com player Lou Diamond Phillips.
On the clothing side there will shirts and caps for men and women. Clothing options will include mens polo shirts, t-shirts, long sleeve V-neck cotton tops and embroidered caps. Women can choose from several stylish spaghetti strap tops and stylish t-shirts. There is a sit and design for all poker players.
Paypal is the banking option of choice for millions of people online. CelebPoker.com Shop has a fully functional PayPal merchant account for all buyers. It's easy and safe to buy the hottest new poker merchandise online now. Simply log onto http://www.CelebPokerShop.com to see the new deals and sales before they're gone.
# # #