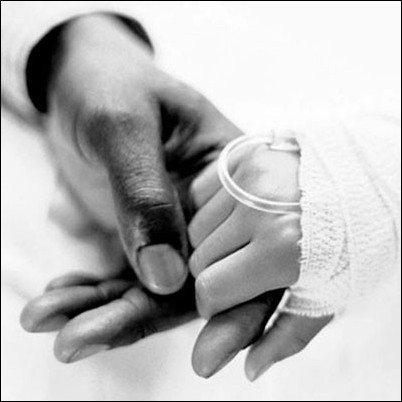 But what about children? Or the elderly? Or those with compromised immunity?
Bethesda, MD (PRWEB) December 27, 2005
In advance of an avian flu pandemic, the government is preparing to stockpile quantities of antiviral drugs as an early response plan to curtail the spread of infection. The Department of Health and Human Services anticipates that stockpiled antivirals will be sufficient to treat 25% of the US population. However, the current quantity of antiviral drugs may be as low as only 2% for the American public, and the timeline to produce sufficient quantities years out. This ultimately begs the question of how the government plans to distribute and prioritize an extremely limited amount of medication to most effectively serve the public good.
Recently, representatives from the International Association of Medicinal Compliance (IAMC) and FLAVORx, Inc. have been meeting with members of Congress to propose an effective response to the avian flu. Top government leaders hint at an 'unspoken acknowledgement' regarding the "priority groups" to receive antiviral treatment. At the top of the list are key decision makers and essential service providers. Immediately following these groups are medical personnel working closely with avian flu cases and research and pharmaceutical manufacturers capable of producing more antivirals or deriving an effective avian flu vaccine. "But what about children? Or the elderly? Or those with compromised immunity?" asks Gunjan Koul, Program Director for the IAMC. "What process is our government using to determine who is eligible for treatment when the reality of who spreads it most isn't even addressed?"
The CDC suggests that the priority of groups to receive the human influenza vaccine begins with children aged 6-23 months, adults 65 and older and those at high risk for developing serious medical conditions such as those with pre-existing chronic disease states "So why would these same high risk groups not be a top priority in the avian flu pandemic?" says Koul. "Pandemic spread is determined by the rate of infection. If the government can't protect those most prone to contracting or spreading the virus, then no amount of antiviral medication will be sufficient to stop it."
Studies show that children play a considerable role in disease transmission, with 45% of school-age children normally infected during an influenza outbreak. Children are at an increased risk for influenza-related hospitalizations and much more likely to spread infection to other children, family members and even out-of-home caregivers. According to the National Institute of Allergy and Infectious Disease (NIAID) "because schools are an excellent place for flu viruses to attack and spread, families with school-age children have more infections than other families, with an average of 1/3 of the family members infected each year." Senator Kennedy's Science and Policy Office notes that "vaccinating 80% of children is as good at slowing the spread of flu as vaccinating 80% of the total population."
The WHO suggests administering the human influenza vaccine to reduce the potential for people to be infected with the avian flu and concurrently infected with the human influenza strain. Dual infection increases the opportunity for genetic reassortment of the avian strain with genes from the human strain, which could result in a mutated, more potent pandemic strain. Because children and the elderly are at higher risk for contracting the human flu virus, additional infection with the avian flu virus could show exponentially detrimental damage to public health as a whole.
Earlier this year, the first wave of avian flu vaccine development yielded positive results in the testing of healthy adults. However according to So. Captain Charles Baxter of the US 7th Fleet, "a vaccine for the avian flu has yet to be invented and it probably won't until the disease reaches pandemic state." Beyond that, trials must also be conducted to determine the effectiveness and safety in children.
But without an effective vaccine yet available, or without the guarantee that a vaccine will be safe for children and the elderly, Koul wonders how they will protect these groups. Recent events also show that a higher dosage, and thus a larger quantity of Tamiflu suspension, might be needed to suppress the effects of avian flu symptoms and mortality. The IAMC and FLAVORx have proposed that, in light of this information on influenza susceptibility and disease spread, the focus for prioritizing distribution of antiviral medications be placed on children and the elderly. To ensure that these drugs are used as effectively as possible, patients must adhere to near 100% medicinal compliance. For children and the elderly, studies show that non-compliance is typically the result of taste and palatability in swallowing medications. FLAVORx's continual studies on antiviral medications like Tamiflu conclude that the liquid suspension has an extremely bitter aftertaste and systemic effect, unpleasantly remaining on the taste buds for several hours to days. This can be easily overcome with the addition of a medically designed flavoring. In the event of an avian flu pandemic, it is imperative that the government be prepared with a comprehensive plan that addresses all aspects, details and risks associated with the spread of infection to successfully protect the public health.
For more information, please contact Teresa Chen at 253.569.1087.
###