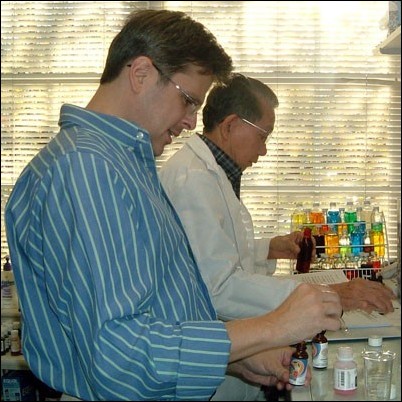 Bethesda, MD (PRWEB) December 24, 2005
FLAVORx has been integral in the incorporation of a flavoring course into the RxSchool's most recent pharmacy Continuing Education (CE) Program. In a collaborative effort with both medical researchers and industry scholars, FLAVORx addresses the need for greater understanding of the important role flavoring plays in medicinal compliance and a full and fast recovery. The CE program's focus is to educate healthcare practitioners on the practice of medication flavoring and the need to enhance both the taste and palatability of liquid medications safely through such techniques as taste masking and the new sciences of taste receptor stimulus and blocking. While many people feel that flavoring is a mere novelty, FLAVORx's extensive research and development with everybody from children to the elderly combined with work done with the largest pharmaceutical manufacturers in the world over the past ten years clearly reflects that flavoring plays an integral role in successfully completing a medication regimen (with a safe medical grade flavoring compliance goes from a mere 50% to over 90%). FLAVORx applauds the inclusion of a flavoring component in the RxSchool program. This inclusion reflects the acceptance of the industry, the public and academia that flavoring and proper medication usage is extremely imperative for a full recovery and positive health outcomes from illness.
Completing the course will help promote the pharmacists' innate responsibility to provide the best pharmaceutical services to help ensure their patients the best care for a safe and effective recovery. Starting in January pharmacists will earn one free credit hour by going to http://www.rxschool.com-- presently the course is listed under the 'Featured Courses' section.
Kenny Kramm FLAVORx's founder, President and CEO states, "As medicinal flavoring continues to improve the quality of health care, FLAVORx is committed to being the leader in its development and education. We are proud to have teamed up with the RxSchool to serve as one of the fine consultants that help produce this program."
Pharmacists, technicians, educators and anyone involved in pharmacy practice is encouraged to take the course. For more information about FLAVORx and the CE Program, please go to http://www.flavorx.com/home.html and click on Rx Pharmacy CE.
# # #