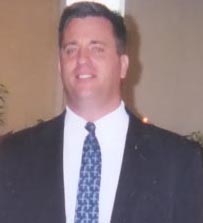 (PRWEB) June 24, 2005
Fort Lee, N.J. With a deep understanding of the U.S. and global markets and its competitive environment, K2 Global Communications creates and establishes a positive "Brand/Image" for nations in the U.S. market.
"Since the mid-90s, countries have steadily raised expenditures on promotion of trade, business investment, and tourism. We build the business and travel friendly face for nations in the U.S. Market", said Gregory M. Kelly, President, K2 Global Communications. "Countries just like any product or service need to have an identifiable, unique, and enticing brand image."
The High Profile-High Impact strategy, customized for each client nation, is designed to work either in a symbiotic relationship with lobbyists or stand alone.
The K2 Global Communications High Profile-High Impact strategy has the greatest impact by attaining the recognition the client country deserves in the shortest amount of time.
The long term goal of influencing U.S. business/public opinion is achieved by targeting each client country's greatest return on investment assets, trade/commerce (economic development) and tourism.
K2 Global Communications is a network of professionals specializing in public relations, international relations, public/government affairs, marketing, and advertising for client nations in the U.S. market.
The company's small size affords its clients personalized attention, and the employees' diverse backgrounds and experiences ensure that clients are receiving the best possible solutions.
Contact:
Gregory M. Kelly
President
K2 Global Communications
Telephone: (917) 843-9311
###