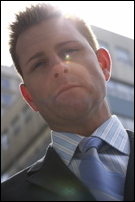 Nature intended for you to make vitamin D in your skin, not put it in your mouth.
(PRWEB) January 17, 2006
Although everyone knows that vitamin D is important to health, very few people understand the critical importance of light to our production of this essential nutrient. According to Dr. Joseph Mercola, founder of the world's #1-ranked natural health website http://www.Mercola.com, very few people are able to get sufficient vitamin D through their diet. As Dr. Mercola states, "Nature intended for you to make vitamin D in your skin, not put it in your mouth."
But even this is impossible for most of us. Unfortunately, an estimated 80-90% of Americans are deficient in vitamin D. Why? Most people do not receive adequate exposure to the sun's ultraviolet (UV) rays -- particularly the UV-B rays -- the most important source of vitamin D. For these millions of vitamin D-deficient people, Dr. Mercola recommends a practical solution: the use of full spectrum light, the closest thing to natural sunlight.
Full spectrum lighting, invented by pioneering photobiologist Dr. John Ott, provides a way to replicate the natural color spectrum of sunlight -- indoors. Dr. Mercola advocates the use of full spectrum lights at home and at work, if possible, to make up for those missing rays of sunlight.
Why should we have to go to all this trouble just to get some light rays? Sadly, the amount of sun reaching most of the U.S. is only sufficient to generate enough vitamin D production for three months of the year.
Besides the seasonal element, other factors working against us include latitude, time of day, smog and pollution, cloud cover, working indoors and use of sunscreens. All of these decrease our ability to receive enough sun exposure to produce adequate vitamin D. Additionally, Dr. Mercola considers our unhealthy "indoctrination" with a sun avoidance philosophy to be an important element in our vitamin D deficiency.
Most people think of vitamin D in terms of its role in forming and maintaining strong bones. It is commonly known that vitamin D deficiency contributes to greater incidence of osteoporosis and bone fractures, especially in the elderly and particularly in post-menopausal women.
However, Dr. Mercola shares a few of many other little-known 'secret' reasons why vitamin D is vital to our health:
1. Clinical and scientific research suggests that vitamin D protects against many cancers, particularly cancer of the breast, prostate, colon and skin.
2. Vitamin D deficiency has been shown to be a likely factor in the development of diabetes.
3. Chronic fatigue and depression, especially SAD or seasonal affective disorder in the wintertime are all linked to low vitamin D levels.
4. Autoimmune disorders such as multiple sclerosis and rheumatoid arthritis are associated with low vitamin D levels.
5. Vitamin D deficiency has now been linked to obesity, as it has been shown to lower leptin secretion. (Leptins are hormones produced by fat cells which are involved in weight regulation.)
6. Anti-inflammatory effects of vitamin D help to prevent diseases such as heart disease and Parkinson's.
Dr. Mercola, bestselling author of The Total Health Plan, recommends moderate outdoor exposure to sunlight as one's ideal source of vitamin D, avoiding prolonged exposure leading to sunburn.
However, since sunlight exposure is usually inadequate for most people, he also recommends:
Supplementing natural sunlight by using full spectrum lights. Readers are cautioned that many lights purported to be full spectrum are not; true full spectrum lighting must contain the entire spectrum of color as well as infrared and ultraviolet wavelengths.
Having your blood levels of vitamin D tested by a nutritionally-oriented physician before taking any vitamin D supplements.
Taking a high quality cod liver oil from fall until early spring.
Increasing omega-3 oils and decreasing omega-6 oils in your diet.
For more information about the importance of full spectrum lighting, readers are directed to a free Special Report at http://store.mercola.com/light.
# # #