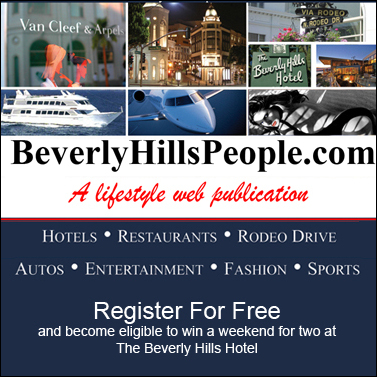 Beverly Hills People strives to be the Vogue of websites
Beverly Hills, CA (PRWEB) January 5, 2006
Beverly Hills People is giving away a weeking for two at the wold-famous Beverly Hills Hotel in celebration of the launching of the new Lifestyle web publication, BeverlyHillsPeople.com. Beverly Hills People.com will seek to provide valuable information regarding, News, Fashion, Exclusive Homes and Estates, Autos, Rodeo Drive, Hotels, Entertainment, Restaurants, Sports, and more.
Beverly Hills People.com will serves as an online resource for the millions of travelers who visit the area each year. People from around the world now have the opportunity to take a trip to this special place without leaving their home.
People from places ranging from Russia, China, or Kansas can now log on to BeverlyHillsPeople.com and use this site to window shop at such stores as Tiffany's located at Two Rodeo, or visit other nearby high-end stores like Barney's, Gucci, Valentino, Chanel, Cartier, Prada, or the classic Ralph Lauren Store that features home furnishings as well as a remarkable collection of men's and women's fashions.
"Beverly Hills People strives to be the Vogue of websites," said Martin Halfon, owner of Beverly Hills People. "Just look at our Autos page."
Halfon looks forward to bringing the rest of the world to this magical place called Beverly Hills.
Visitors to Beverly Hills People.com are asked to register their name and email in order to be offically entered into this contest that will award a weekend stay for two at the world-famous Beverly Hills Hotel.
# # #