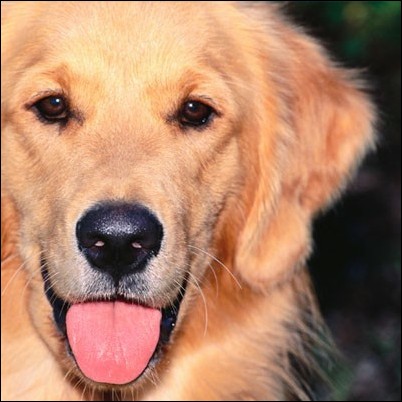 No matter how great the food is, if it's different than what they are used to they just don't feel comfortable eating it.
Bethesda, MD (PRWEB) January 5, 2006
Working with one of the best-known manufacturers of therapeutic diets in the world, FLAVORx has recently developed an innovative line of mouthwatering food sprays that help animals transition from a standard diet to healthier science or prescription diet or just transitioning to a different brand of pet food. Using the proprietary technology that made it the world-leader in medicinal flavoring, FLAVORx's food sprays do not alter a therapeutic diets' efficacy because of their inert composition. Sodium, alcohol and phosphate-free, they are safe to use for any pet having difficulty accepting a new diet of any type.
FLAVORx's President, Kenny Kramm said that with any great product there must be a great name, and this is where FLAVORx needs your help. From now until February 17th, 2006, go to http://pets.flavorx.com and submit an email to tell FLAVORx your idea for a product name. Suggestions can also be made by leaving a telephone message (leave your idea for a product name, and your name and a daytime phone number where you can be reached) at 1.800.884.5771, extension 240. If FLAVORx chooses to use your suggested product name, you will be rewarded with a $250 American Express Gift Certificate. During the last week of February, the winner will be notified and announced on the FLAVORx website.
So if your pet is a happy eater, why change diets? Just like people, our furry friends have nutritional needs, and vital nutrients and nutrient amount vary depending on life stage, activity level and health condition. Choosing a food with high quality ingredients and the proper formula, for your particular pet, are essential to complete pet health. That is why eight out of ten veterinarians recommend a therapeutic diet as nutritional treatment for growing pets and pets with specific illnesses.
Pets know what they like to eat. Unfortunately, just like we prefer French fries to carrot sticks, they rarely like what's best for them. Dogs and cats are, for the most part, creatures of habit and once accustomed to a particular type or flavor of food, reject any variance. According to Doctor Joel Ehrenzweig, Vice President of FLAVORx's Veterinary Division, "No matter how great the food is, if it's different than what they are used to they just don't feel comfortable eating it." Many companion animal owners have experienced the unnerving situation of a beloved pet refusing to eat, often for days on end, when diets are switched. This has been a long-standing and significant problem both for veterinarians and pet owners.
Pet preference relies on three facets: smell, taste and mouth feel. FLAVORx veterinary food spray assists by enhancing the aroma and flavor of pet food. Once two of the three hurdles are overcome, animals typically acclimate to a difference in mouth feel if the smell and taste are appealing and familiar. The FLAVORx Veterinary Division's Research & Development Team has developed an initial sampling of 6 unique animal tested flavors that are ready to go to market. Flavors such as Grilled Tuna, Chicken Pot Pie, Red Angus Beef, Scrumptious Peanut Butter, Salmon Steak and Crispy Bacon are designed to enhance the transitioning process and stimulate a pet's appetite. This is particularly significant for animals that are older, have compromised health, are dehydrated, are in post-operative or post-trauma stages or simply moving from one brand of food to another.
For more information on the contest or to learn more about FLAVORx's line of pet products, please contact Teresa Chen at 240.223.0953.
# # #