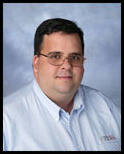 We are grateful for Mr. McInnis' generosity and commitment to helping students in Western's Journalism Department
Ferndale, WA (PRWEB) January 5, 2006
PRWeb™, the leader in online visibility for press release distribution, is pleased to announce the David McInnis/PRWeb Scholarship in Online News & Public Relations at Western Washington University. The annual scholarship, established through the WWU Foundation, will be awarded to two exceptional journalism students attending WWU in Bellingham.
The first scholarships will be awarded in the spring for the 2006-07 academic year. PRWeb has pledged a five-year commitment to the Foundation.
"Having hired numerous alumni of WWU's journalism department, I found that graduates of WWU are part of an important and talented labor pool in Whatcom County," said David McInnis, CEO and founder of PRWeb. "I'm thrilled to have the opportunity to help promising students with financial need to complete their education."
Scholarship recipients must be declared majors in public relations at WWU, have a financial need and demonstrate academic merit. Preference will be given to students with an interest in online news and online marketing. Exceptional students may be awarded a second scholarship in the subsequent year. The recipients of the scholarship will be selected by WWU's Journalism Department.
To apply for the scholarship, applicants should complete WWU's standard scholarship application (which includes a statement about the applicant's need and academic honors) and submit a statement of 400 words or less describing their interest and/or experience with online news or online marketing.
"We are grateful for Mr. McInnis' generosity and commitment to helping students in Western's Journalism Department," said Stephanie Bowers, WWU's Vice President of University Advancement. "With many exceptional students in financial need, scholarships such as the David McInnis/PRWeb Scholarship are extremely important."
About the Western Washington University Foundation:
The WWU Foundation was founded in 1966 as a not-for-profit corporation designed to secure and manage private gifts for the benefit of Western Washington University in Bellingham, WA. A board of directors manages the Foundation assets and all voting directors are non-compensated volunteers, each lending his or her expertise and time to benefit the University. Scholarships are one of the Foundation's higher priorities. The scholarships are earmarked for four areas: recruitment scholarships to attract talented students to Western; scholarships for upper division students who have declared a major; scholarships to encourage diversity and access; and athletic scholarships. For more information, please visit http://www.foundation.wwu.edu.
About PRWeb™
Based in Ferndale, Wash., PRWeb has been the leader in online press release visibility since 1997 and is the pioneer and leader of direct-to-consumer news release distribution. Upgraded press releases disseminated through PRWeb's newswires, RSS feeds and other distribution channels enjoy the unmatched power of search engine optimization, ad-free ownership of an entire Web page, as well as the assurance of being easily finable online. Companies who use PRWeb also gain affordable brand reinforcement, reputation management and expert status for their businesses, products and services. For more information, please visit http://www.prweb.com.
Contacts:
David McInnis, Founder and CEO
PRWeb™
(360) 312-0892
Shearlean Duke, Journalism Department Chair
Western Washington University
360-650-3269
Angie Vandenhaak, Director of Annual Giving
Western Washington University Foundation
360-650-7647
###