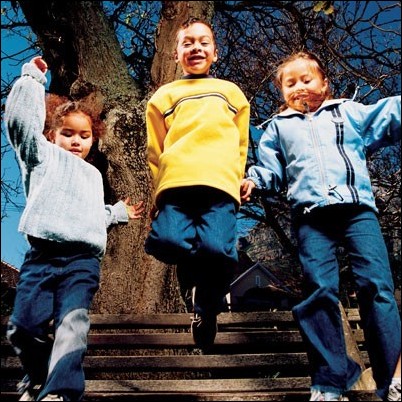 When it comes to medicine, you just can't be too careful and everybody's health circumstances must be taken into consideration.
Bethesda, MD (PRWEB) January 10, 2006
FLAVORx, Inc., the industry standard for the flavoring of prescription and OTC drugs, now offers medicinal flavorings safe for patients suffering from Celiac Disease, gluten intolerance or wheat allergies. Additionally, FLAVORx flavorings are now also casein-free and thus friendly to consumers who face troubles digesting dairy products. In a response to consumer requests for gluten and casein-free products, the company has taken it upon itself to re-vamp its formulations to make them safe and available to consumers of all needs.
Having received calls from many parents and pharmacists regarding the gluten and casein content in FLAVORx flavorings, Kenny Kramm, President and CEO of FLAVORx, began to realize that this was a limiting factor to many children. Thus began the modification process for the existing FLAVORx product line to address the dietary limitations that consumers with Celiac Disease face. According to Kramm, "Disease, allergy or intolerance shouldn't prevent a child from being able to have their medication taste palatable. The limitations that these children (also teens, adults and the elderly) have to face on a day to day basis are already more than most could endure, adding bad-tasting medicine to that list is adding insult to injury." With gluten and casein-free flavors, patients can rest-assured that they will still receive the maximum benefit from their medications, without having to worry that the addition of a flavoring could cause further complication because of a specific allergy or disease.
Working with all 42 flavors, Kramm had the formulations tested for safety and efficacy, to ensure they would still be appetizing and successful to use in medications. By making these modifications, 41 of the 42 flavors are now completely safe for consumers with a chronic reaction to gluten and/or dairy products, and also better for those consumers who may be unaware of allergic conditions. This vastly reduces any incidence of complication with allergy or adverse reaction when taking a FLAVORx medication. The one flavor that is still being modified is Strawberry Cream, which contains a very small amount of casein, a milk protein; however FLAVORx researchers are currently working to alter this component while maintaining the taste characteristics and medication covering properties.
Celiac Disease is the result of an adverse reaction to glutens that causes destruction of villi in the small intestine and results in inadequate nutrient absorption. Patients with Celiac Disease are typically unable to consume gluten products containing wheat, rye, barley and oats including common items like breads, pasta, cookies and even alcoholic beverages like beer. Celiac Disease affects 1 in 133 Americans, and there is no prescriptive cure for Celiacs, except to maintain a gluten-free diet. Doing so allows for immediate repair of villi in the small intestine, and likewise regression back to a diet containing gluten can be immediately detrimental. Therefore, even a small amount of gluten, like that in a few drops of flavoring, could cause a negative reaction. When asked why he took such great lengths to ensure that the flavorings were absolutely without gluten or casein, Kramm simply stated, "When it comes to medicine, you just can't be too careful and everybody's health circumstances must be taken into consideration."
Symptoms of Celiac Disease include both intestinal and non-intestinal disorders including abdominal pain, general swelling, hair loss and malnutrition, as well as additional complications like lactose intolerance. Similarly, allergies and intolerance to gluten and casein can lead to such reactions as GI symptoms (gas, bloating) and respiratory problems.
FLAVORx's development of flavors that are gluten and casein-free exemplifies the company's dedication to consumer needs, so patients can be confident that flavoring their medications will not cause adverse reactions to their medications.
For more information, please visit http://www.flavorx.com or contact Teresa Chen at 800.884.5771, extension 234.
###