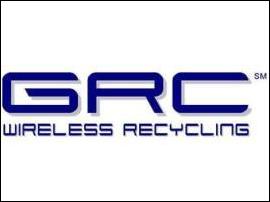 We are very happy to have reached the $3 million milestone. I have always maintained that the measure of our success is evidenced by the amount of money that our programs generate for our nonprofit participants
MIRAMAR, FL. (PRWEB) January 11, 2006
Wireless recycling leader GRC Wireless Recycling(SM) announced today that its cell phone recycling programs have contributed $3 million to nonprofit organizations. Through its Shelter Alliance® and Recycling Alliance(SM) programs, GRC promotes socially responsible programs that offer significant fundraising opportunities. More than 2,000 organizations in 50 states, Canada, and Puerto Rico, as well as thousands more supporting businesses, have participated in GRC's cell phone recycling programs.
"We are very happy to have reached the $3 million milestone. I have always maintained that the measure of our success is evidenced by the amount of money that our programs generate for our nonprofit participants," said Henry Garcia, founder and CEO of GRC Wireless Recycling. "We are also satisfied in knowing that we are contributing to a worthwhile environmental cause."
GRC's flagship program, Shelter Alliance® (http://www.shelteralliance.net), was founded in 2002 to meet the recycling needs of domestic violence shelters that collected phones from their communities. Today, more than 80% of the domestic violence shelters in the United States actively use Shelter Alliance® as a recycling and fundraising resource. Recycling Alliance(SM) (http://www.recyclingalliance.com), was founded in 2004 to meet the recycling and fundraising needs of schools, religious and community organizations. Both programs attract significant support from the private sector, as businesses nationwide recycle their phones with GRC to benefit nonprofit participants.
About GRC Wireless Recycling
Founded in 2001, GRC Wireless Recycling (http://www.grcrecycling.com) has emerged as an industry leader in the management of wireless waste. The company offers organizations of all types profitable solutions for cell phone recycling. GRC's programs for nonprofits, Shelter Alliance® and Recycling Alliance(SM), service more than 2,000 participants in 50 states, Canada and Puerto Rico. GRC additionally offers programs for wireless industry companies. The company's Wireless Scrap Recycling(SM) and Wireless Asset Recovery(SM) programs offer wireless retailers, manufacturers and distributors a profitable solution for their stockpiles of non-reusable wireless handsets and boards.
GRC recycles through a blend of "reuse & refining." Through the "reuse" program, collected handsets are marketed to cellular operators in need of inexpensive, outdated technology. Phones without market value are processed through the company's environmentally responsible "refining" program that includes shredding, smelting and precious metals reclamation.
GRC is a member of the International Association of Electronics Recyclers, National Recycling Coalition, and Institute of Scrap Recycling Industries, and is an EPA Waste Wise Endorser. Through its Shelter Alliance® program, the cell phone recycling company is a member of several state domestic violence coalitions.
PRESS CONTACT
Michele Jelaso
GRC Wireless Recycling
954-744-3601
# # #