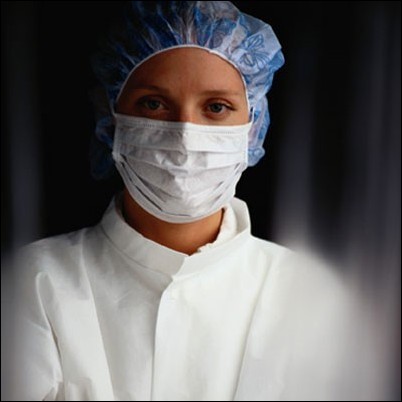 It's the little things that make a difference. Having the FLAVORx Systems makes children more compliant. It seems like a small step, but it reaps huge rewards.
Bethesda, MD. (PRWEB) January 13, 2006
The American College of Emergency Pediatricians (ACEP) reported today that 80% of the United States earned mediocre or near-failing grades in an ACEP "report card" on the state of emergency medicine. While each state received an individual grade, the national grade was a C-, an indication that serious healthcare deficiencies exist.
The findings indicate that states receiving an overall grade of B (the highest grade assigned) typically performed better than average in categories concerned with 'quality, patient safety and public health.' Small changes to the existing emergency care plan in these key areas may in fact be more effective at producing large-scale improvements to the system as a whole, across the nation. According to healthcare practitioners, placing focus on providing better inpatient services will undoubtedly help emergency facilities improve and become more efficient. It will be more productive to place precedence on less costly modifications for each facility rather than create a system-wide emergency medicine overhaul.
Emergency medicine has several factors that contribute to its meager performance in ACEP's evaluation. Fewer resources, high costs of uncompensated care and budget cuts lead to issues such as overcrowding, mistakes made due to the fear of liability suits, lack of staffed inpatient beds, and a decrease in the number of available and qualified medical specialists. This is an extensive list of burdens with no foreseeable large-scale solution. The approach to providing better emergency care lies in correcting small-scale controllable issues. Concern for lack of funds should be redirected toward finding an effective manner in which reduced funds can be better utilized.
Many patients struggle with the trauma of ingesting a bad tasting medication. Dr. Katie Buck, a pediatrician at Baptist Hospital notes that "If we can get a child to take a medication orally because it tastes good, than we can avoid giving a shot or an IV. This is a great advantage to us, the child and the family." FLAVORx offers a cost-effective medicinal flavoring system that can be used easily to address the needs of child and elderly patients. Healthcare practitioners and hospital administrators alike see the value of FLAVORx because healthcare professionals tend to waste far less medication, funds and resources. The flavoring system itself is extremely inexpensive in the realm of typical hospital-related costs The flavoring service makes a hospital stay easier and more comfortable, and because children are more compliant, stays are shortened. Most importantly, because healthcare practitioners spend less time struggling with patients to ingest medicine, they can more efficiently use time and resources to care for the massive crowds of emergency room patients. As Kim Murphy-Abdough, Baptist Hospital Administrator puts it, "It's the little things that make a difference. Having the FLAVORx Systems makes children more compliant. It seems like a small step, but it reaps huge rewards."
The company has gone to great lengths to perform safety and efficacy testing on all their flavorings with medications, as well as develop a comprehensive easy-to-use formulary to derive standard flavoring formulations for almost all over-the-counter and prescription medications. By simplifying administration for the healthcare practitioner, even skeptics who initially felt that flavoring would waste time now see the benefits in the fast and easy-to-use FLAVORx solution. According to emergency nurse Julie Neel, by allowing children to pick a flavor for their medicine, "they take it better, keep it down better and it is much more successful."
To date, hundreds of hospitals use the FLAVORx system. Over 50 million prescriptions have been flavored successfully without any incidence of allergy, changes in efficacy, complication or adverse reaction.
For more information, please contact Teresa Chen at 800.884.5771, extension 234.
###