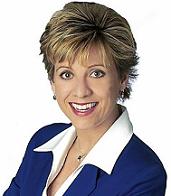 Entrepreneurs impacted by ADD now have a resource where they can turn to increase their success while learning to use their natural tendencies to create successful businesses
Phoenix, AZ (PRWEB) January 12, 2006
Tellman Knudson and Stephanie Frank are successful Entrepreneurs with a big problem. They both have Attention Deficit Hyperactivity Disorder . . . but ADHD, not Ritalin, is also the secret to their success. Both Entrepreneurs, despite learning difficulties and societal prejudices have successfully founded and built several multi-million dollar businesses. Their success is no surprise though. New research by the University of Southern California shows that there is a genetic link between Entrepreneurship and ADD/ADHD. And, according to Daniel G. Amen M.D., "There's a very high incidence of ADD among CEOs in small companies." Dr. Amen is a brain researcher and director of Amen Clinics Inc., a group of four brain-imaging centers in the U.S. He says that (where does quote" start?) these are people who take risks, need people to help them stay organized, don't like working for other people, have a lot of energy and are good at multitasking." Ever the Entrepreneurs, Knudson and Frank have started a new venture focusing on helping other ADD/ADHD entrepreneurs develop and leverage the ADD/ADHD characteristics that have made them both so successful.
"Give us 90 minutes and we'll expose the 7 most powerful, most effective, and most profitable methods for using Attention Deficit Disorder to create wealth, Hyperfocus your brain, end procrastination and skyrocket your business" say Frank and Knudson. While bold, this one simple sentence exemplifies what every driven Entrepreneur feels on a daily basis: a need for fast effective solutions, and a way to harness their energy to create wealth. The most successful Entrepreneurs have harnessed their natural tendencies and turned them into great success stories. ADDGold.com was developed to help those Entrepreneurs who suffer from ADD precisely how to turn ADD or ADHD into powerful systems that drive businesses.
ADDGold.com is the starting point for entrepreneurs who want to learn the ADD secrets of success that were never taught in school. Through ADDGold.com and its sister site, ADDInsider.com, ADD Entrepreneurs learn how to:
Use your ADD/ADHD to make twice as much money as ever before
Quickly finish anything you start
Stop letting things fall through the cracks
Instantly Overcome distractions
Make decisions that stick
Rapidly End procrastination
Follow-through every time
"Entrepreneurs impacted by ADD now have a resource where they can turn to increase their success while learning to use their natural tendencies to create successful businesses," say Frank and Knudson. As to Donald Trump and the rest, it is unknown whether they've actually been diagnosed with ADD, but they have one key indicator, successful serial Entrepreneurship.
For more information on ADDGold.com, visit http://www.addgoldmine.com.
###