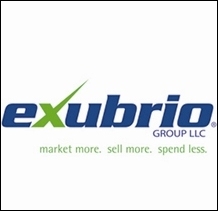 Buffalo, N.Y. (PRWEB) January 17, 2006
Advertising, marketing, and public relations firm eXubrio Group LLC introduces a new lower-cost public relations service. The Buffalo-based firm will draft and publish press releases for a fixed price. The service includes posting the release on the Internet for maximum visibility. This new service will help companies that cannot afford expensive retainer arrangements with PR firms.
eXubrio Group helps businesses reduce their investment in all marketing activities, while improving the impact of marketing on sales. Many PR firms will not accept project work, or single press releases. These PR firms prefer to contract for a long-term monthly retainer fee with their clients. The cost of these retainers can be prohibitive for small to medium sized businesses.
Public relations activities, especially the use of press releases, represent the most cost-effective communications tools available to all businesses. Posting releases on select Internet PR services can substantially increase traffic to companies' websites, increasing the potential for obtaining new business from website visits.
The eXubrio Group price to develop and publish most press releases locally, to distribute the release to the company's trade media, and to post the release online, usually will be $650.00. This price depends on the availability of information from the company to write and publish the press release. eXubrio Group will provide a firm price quote prior to starting each project.
In addition to writing and publishing press releases, a few of eXubrio Group's additional PR services include:
Writing case studies and customer testimonials for publication in trade media and for use by clients' sales people.
Writing background papers and fact sheets for use in press kits.
High-resolution digital product photography for press kits and website development.
Creation and maintenance of Press Rooms for companies' websites.
Creation of press kits.
Media research and media contact list development.
eXubrio Group provides a full range of advertising agency, marketing, and public relations services. For information about eXubrio Group's services, call Paul McAfee at (716) 568-0329, or visit http://www.exubrio.com.
About eXubrio Group LLC
eXubrio Group is an advertising, marketing, and public relations agency. The two Buffalo-area companies that own eXubrio Group are:
eXubrio, LLC – eXubrio has helped clients nationwide improve the impact on sales growth of their marketing activities, while reducing expense budgets. This partner specializes in developing highly effective marketing strategies based on customer focused value propositions and key messages. (http://www.exubrio.com & http://www.c-levelleads.com)
Noein Inc. – Noein provides companies with IT support for their web marketing activities, ensuring that websites create qualified leads and sales growth. The company specializes in database driven websites, and search optimization of its clients' sites. (http://www.noein.com)
eXubrio Group provides services that range from fundamental marketing strategy development through all areas of advertising, public relations, and marketing material production. The firm specializes in developing clients' value propositions and key messages. This work is critical to the effective use of all marketing tools.
eXubrio Group has its main office at 1517 Kenmore Ave., Kenmore, New York, near Buffalo. It has an additional office in Amherst, New York. For more information, call Paul McAfee at (716) 568-0329 or visit http://www.exubrio.com.
# # #