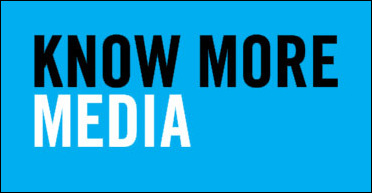 He knows an exceptional amount about what it takes to be a successful entrepreneur, and we are excited to have him as part of our business blog network.
Orange County, CA (PRWEB) January 19, 2006
Know More Media, an online publisher of business information and news, has partnered with entrepreneur expert James Clark to write knowledgeable content for a new blog on entrepreneurship, BizImpresario.com. BizImpresario.com provides a discussion about the life and times of the entrepreneur, including information and advice on being a successful entrepreneur, securing funding, creating and sticking to a business plan, time management, multi-tasking, diligence, handling risk, the failures, and the success stories.
James Clark is extremely qualified to speak on entrepreneurship, having been an entrepreneur all of his life, ever since junior high school when he ran a small shop out of his locker. He has started five companies, sold two, and is currently the founder and operator of Room214.com, an online search communications company, and Vital Sourcing (http://www.VitalSourcing.com), a China sourcing company. One of his companies made the Inc. 500 list of America's Fastest Growing Companies.
"Entrepreneurship is a truly dynamic and emotionally charged topic," said Clark. "I look forward to sharing my own personal experiences and knowledge through BizImpresario.com. I aim to lend support, information, and insights to fuel the entrepreneur's spirit."
James Clark has learned his entrepreneurial lessons in the venerable School of Life (and sometimes School of Hard Knocks). Additionally, James received his degree in Journalism from Colorado State University with a focus on Public Relations. Having actually entered the workforce in the field he studied in college, James' background and experience in public relations ranges from Internet & technology and consumer products, to small emerging start-ups.
His current company, Room214.com (http://www.Room214.com), is a search communications firm that helps companies measurably grow their business by uniquely combining public relations, search engine marketing, social media, and website optimization into cohesive programs to increase targeted traffic and conversions to websites. The company's trademarked "Capture the Conversation" model addresses Room214's founding business principles that search engines are media, and markets are conversations.
"James brings the wisdom and passion of a lifelong entrepreneur to our BizImpresario.com blog (http://www.BizImpresario.com)," said Dan Smith, VP of Publishing for Know More Media. "He knows an exceptional amount about what it takes to be a successful entrepreneur, and we are excited to have him as part of our business blog network."
"Partnering with an established, respected entrepreneur such as James is perfectly inline with our goals as a business blog network," said Hal Halladay, CEO of Know More Media. "All of our blogs are written by authors who are experts in their individual fields of business—James Clark from Room214.com is the ideal example. BizImpresario.com is another excellent offering in our continually expanding business blog network."
About Know More Media
Know More Media, http://www.KnowMoreMedia.com, is a rapidly growing online publisher of business information and news, and is headquartered in Orange County, CA, with an office in Provo, UT. Led by a team of seasoned business executives with many years of online publishing and business management experience, Know More Media is a revolutionary departure from traditional business publishing. The Company contracts with expert writers from across the globe to supply valuable business-related blog content to the online world. Its authors are typically practicing authorities in their fields, who provide their business advice and knowledge to business readers through a blog. Readers are encouraged to participate through comments and continuous feedback, thereby not only learning, but sharing their valued experience to an ever-expanding community of business expertise.
###