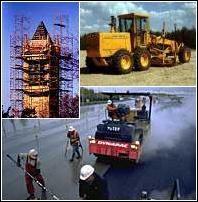 It is easy to market a good product. Online approvals and great service allow our agency to stand out from the crowd
New Hope, PA (PRWEB) January 20, 2006
JW Bond Consultants, Inc. hired Steven Varga on 12/1/05 as head of the accounting department. Mr. Varga will be responsible for accounts receivables, accounts payable, invoicing renewal policies and other miscellaneous duties.
JW Bond Consultants, Inc. (also known as "JW Surety Bonds") has grown by 40% within the last 18 months of operation. Michael Weisbrot, head of marketing attributes the tremendous growth to the unique surety bond programs offered. Michael stated, "It is easy to market a good product. Online approvals and great service allow our agency to stand out from the crowd".
A majority of our new business comes from our web marketing campaigns. A growing portion of new clients are coming from referrals, a sign of our exclusive programs and excellent service. A referral is the greatest compliment a client can give to a service oriented company and JW Bond Consultants work hard to obtain them.
JD Weisbrot, President of JW Surety Bonds said, "We look forward to having Steve, and all of our employees around as long as possible. Our friendly work environment keeps all of us working hard to keep our clients happy."
There seems to be no end in sight for potential growth. Renewable commercial surety bonds make up the bulk of new accounts. Therefore, due to an increase in referrals, the growth of the agency will in turn be a snow ball effect.
Direct principals and brokers are welcome to apply online at: http://www.jwsuretybonds.com/apps.htm
###