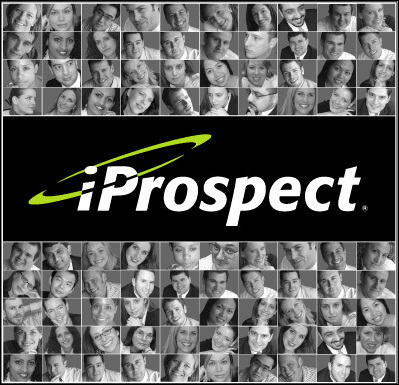 Isobar brings together some of the best digital agencies in the world
Watertown, MA (PRWEB) January 24, 2006
iProspect, the Original® Search Engine Marketing Firm, today announced this month marks its 10th Anniversary as a search engine marketing firm.
Originally founded as Response Direct in 1996 by Fredrick Marckini, iProspect has evolved into a premier player in the search engine marketing arena, and today works with many of the world's most successful brands to maximize their online marketing ROI through natural search engine optimization, pay per click advertising, and Web analytics services.
With its founder still at the helm as CEO, iProspect has grown along with the industry, was named Best Search Engine Marketing Firm by ClickZ in 2004, named as the 11th Fastest Growing Advertising & Marketing Company on the Inc. 500 list in 2004, listed on the Deloitte & Touche Fast 50 in 2003, has published three books on the topic, and continues to demonstrate thought leadership in the marketplace through original research and patent-pending technology.
Widely regarded as one of the true pioneers of search engine optimization, Marckini is excited to celebrate this important company and industry milestone. "Ten years ago when I started this firm everyone was trying to talk me out of it. The nay-sayers didn't see a market and couldn't understand the opportunity. But search engines were the only way to navigate the Internet and they all listed their search results top-to-bottom, 10 listings per page as they still do for the most part. Being at the top of the search results list just seemed valuable – and it turned out to be more valuable than anyone ever imagined," remarked Marckini.
"Today, no one doubts the necessity of search engine optimization; no one doubts the size and growth opportunity of this market," continued Marckini. "Paid search advertising awakened the analyst and financial communities to the size of the opportunity, but it was the search engine marketing firms who laid the groundwork before companies like Overture and Google ever existed. I believe the team we've built has helped shape not only our company, but also the search engine marketing industry. I'm so proud of their achievement, and I'm excited to see how this industry will ultimately unfold and to the many innovations that are still to come."
"iProspect was one of the pioneers in helping advertisers realize the value of search marketing and its role in the overall marketing mix," said Chris Bolte Vice President, Strategic Alliances, Yahoo! Search Marketing. "Their deep product knowledge and holistic approach to performance marketing has served their clients well and has made iProspect a valued member of our Ambassador Program for the past four years. We congratulate iProspect on their 10th anniversary and wish them and their clients continued success in the future."
Acquired late 2004 by Isobar, a division of UK-based Aegis Group, iProspect is now part of a global network of leading digital marketing entities, including sister company Carat Americas. "Search engine marketing is the foundation, perhaps the cornerstone, of digital marketing," said David Verklin, CEO of Carat North America and of Aegis Group's Asia-Pacific division. "Search really is the rocket science of online marketing, and from my perspective, iProspect is the chief rocket scientist. iProspect's ten year milestone underscores their resident expertise and value to clients."
Today iProspect is respected for not only its value proposition to clients, but also its best practices, technology, and position in Isobar's network. "Isobar brings together some of the best digital agencies in the world," said Nigel Morris, CEO of Isobar Worldwide. "And as part of Isobar, iProspect is key to our strategy. It plays an important role in our offering, as their expertise in the search engine marketing sector is unparalleled and the iProspect brand is globally recognized as the leader in search. iProspect was at the forefront of the early development of Search Marketing, and today they are a driving force in the sector across the globe. The 10 year anniversary is a truly great achievement and Isobar is delighted to be part of it."
About iProspect
iProspect® is the Original® Search Engine Marketing Firm. The company helps many of the world's most successful brands maximize their online marketing ROI through natural search engine optimization, paid inclusion management as a Yahoo! Search Submit Certified Ambassador, pay per click advertising management via their own patent-pending bid management agent called iSEBA®, and Web analytics through their own SEM-configured version of WebTrends™. Located in Watertown, Massachusetts, the company can be contacted at 1-800-522-1152, or by visiting http://www.iprospect.com.
Questions regarding this release should be directed to iProspect Media Relations Manager, Colleen Reed, at 1-800-522-1152 x1203.
# # #