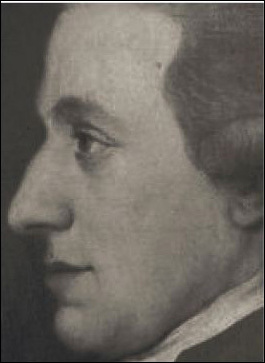 Biometrics, when properly employed, eliminates subjectivity in dealing with faces as it looks for the presence of uniquely identifiable traits
San Jose, CA (PRWEB) January 25, 2006
More than two years ago a private art collector contacted Mozart scholar Daniel N. Leeson asking if a collection of relics the collector owned might be connected to Mozart and his family. The collection included several very old portraits including one (and later another) the collector thought might be of Mozart himself.
"My first reaction was very negative; in fact I turned the collector away," says Leeson. "People say all the time they have items related to Mozart and they're always either the product of forgery or of wishful thinking."
Leeson is a Mozart scholar who has authored numerous research articles dealing with the Austrian composer and is co-editor of the volume of the complete Mozart edition that contains the bulk of Mozart's wind music. Leeson is published in scholarly publications including Mozart Jahrbuch, Music & Letters, The Instrumentalist, The Musical Times, Musical America, MadAminA, The International Journal of Musicology. He has more than 50 musicological articles to his credit.
Unwilling to take no for an answer, the persistent collector (who wishes to remain anonymous) took the portraits and other relics to Leeson. (The collection also includes snuff boxes, a ceremonial Masonic sword, miniature portraits of European aristocracy, all appearing to date from the mid-1700s.) After reluctantly agreeing to study them, Leeson agreed they were worth further examination.
"After poring over the paintings and other things for two or three hours, I began to feel that they might be worth further study," says Leeson.
The collection includes an oil portrait of a young boy in a red musician's jacket typical of the mid-18th century and a portrait in pastel of a girl from a similar time period, which the collector believed could be portraits of the young Mozart and his sister Nannerl. A third portrait shows a man in mid-18th century musician's attire in profile, which the collector thought could be an image of Mozart at an older age.
The portraits and other items from this collection proved intriguing enough to prompt Leeson to undertake serious investigation into their provenance, ultimately spending almost two years painstakingly studying the collection. Later Leeson showed key items from the collection to Mozart scholars at Cornell University, Harvard University, and Kings College in London, along with experts in historic paints, frames, restoration and related fields.
"It's a long, detailed process and many times it nets you almost nothing. But not in this case," says Leeson.
A number of leading Mozart scholars and other experts wrote letters agreeing that items in the collection were deserving of an examination by the International Stiftung Mozarteum in Salzburg (Mozart's birthplace.)
Finally, the Mozarteum, the world center for Mozart scholarship, agreed to see a presentation on the material.
"This was the final test," says Leeson. "The Mozarteum is the most significant center for Mozart scholarship in the world and houses one of the most important collections of artifacts related to his life and work."
After Leeson's three-hour presentation, officials at the Mozarteum agreed that the paintings and other items might have some importance to Mozart research.
One of the 18th century paintings, thought possibly to be Mozart's sister, along with three snuff boxes, also believed to have been given to Mozart and his family, went on display at the Mozarteum in December 2005 and will be on exhibit at least through mid-March 2006 as part of the celebration of the 250th anniversary of Mozart's birth.
The two portraits believed to be of the composer himself are expected to be on display at the Mozarteum later this year.
"We are still exhaustively studying the two portraits believed to be of Mozart himself," says Leeson.
In this pursuit Leeson has turned to science for more answers.
In the case of the portrait of a man in a red coat, Leeson contacted Swedish biomentrics expert Martin Braun.
"The portrait in profile was a good candidate for biometric study since we could compare the features of this man to other known portraits of Mozart," says Leeson.
Braun compared to this new portrait those of a five well-established images of the composer. Braun wrote in his report that this "has to be considered as the same person shown by the other five [authenticated] portraits of Mozart" with an error rate of less than one in 300,000.
The entire biometric report is available online: http://web.telia.com/~u57013916/Hagenauer%20Mozart.htm
"Biometrics, when properly employed, eliminates subjectivity in dealing with faces as it looks for the presence of uniquely identifiable traits," says Leeson.
A biometric study such as this uses technologies that measure and analyze human physical features for authentication purposes and is often used in authenticating scans of fingerprints or irises for high-tech security operations.
"It's extremely satisfying to see these pieces coming up for public display. At this point however the future of the collection is not known," says Leeson. "The owner is an avid collector of art and has not expressed an interest in selling the canvases. The collection may go up for auction, museum exhibition or it may disappear into a private collection for another hundred years. Who knows."
# # #