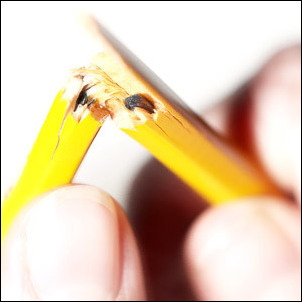 Phoenix, AZ (PRWEB) January 25, 2006
Final consideration of the Deficit Reduction Act of 2005 looms closer and could prove to be the bane of students and parents throughout the country with its huge cuts to federal student loan programs. While students continue to contact their representatives urging them to vote no on the legislation that would negatively impact their education and future, many also are rushing to consolidate at the current low rates before the July 1 increase.
Having passed the House of Representatives this past Nov. 18, H.R. 4241 includes billions in cuts to federal student aid. With the cost of higher education increasing and interest rates rising, the cuts are expected to make it more difficult for students to obtain a college education.
Student Loans Hit Hardest
This past fall found students and concerned citizens throughout the country up in arms over the legislation to cut student aid. As the government looked for ways to curtail spending in the wake of disasters such as Hurricane Katrina, federal student aid would see the worst of the cuts to federal programs that included Medicaid and food stamps. The five-year $39.7 billion legislative package ultimately includes $12.7 billion in cuts to student loans.
Final Consideration of H.R. 4241
Congress broke for recess before the 2005 holidays without proceeding on H.R. 4241. However, the House is scheduled to assemble Jan. 31 for the second session of the 109th Congress. Speaker Dennis Hastert, R-IL, scheduled Feb. 1 as the date for final consideration of the legislation.
House Republicans are hopeful that President Bush's Jan 31. State of the Union address, scheduled directly prior to the expected final vote, will encourage support for the legislation and bring in enough votes for its acceptance. A House vote of 212-206 approved the conference report.
President Bush is expected on Feb. 6 to release his FY07 Budget when more action is expected to follow. The budget should include the administration's higher education proposals.
Among the provisions in the legislation that will see changes on July 1 is an increase to 6.8 percent for federal Stafford Loans, from rates as low as 4.7 percent. Also included is a jump from 7.9 percent to 8.5 percent for PLUS fixed interest rates.
Right Time for Student Loan Consolidation
According to NextStudent, the Phoenix-based education funding company, student loan borrowers should consolidate before the rates skyrocket on July 1. Students and graduates are urged to consolidate now as current consolidation rates can be as low as 2.75 percent with benefits applied. Other incentives to consolidate include a longer payment term, one monthly payment and no prepayment penalties.
Other provisions affecting student loans, with the effective date for the legislative amendments on July 1, 2006, are:
Loan Program Reauthorized
Sunset dates for FFELP extended through FY 2012
Loan Limits
First-year Stafford limit increases from $2,625 to $3,500
Second-year Stafford limit increases from $3,500 to $4,500
Unsubsidized Stafford limit for graduate and professional students increases from $10,000 to $12,000
Increases annual limit for coursework necessary to enroll in a graduate program or to obtain a professional credential as an elementary or secondary school teacher from $5,000 to $7,000
Undergraduate and graduate aggregate limits are unchanged
Loan limit increases take effect July 1, 2007
Authorizes PLUS loans to graduate and professional students
Interest Rates
Maintains the scheduled July 1, 2006 change to a fixed interest rate for Stafford and PLUS Loans
Consolidation Loans
Retains the single holder rule
Eliminates spousal consolidation
Eliminates in-school consolidation
Eliminates reconsolidation in both FFELP and DL, except that a FFELP borrower whose delinquent loan has been submitted to a guaranty agency for default aversion is eligible for a DL Consolidation loan for the purpose of obtaining an income contingent repayment plan
Provides that a FFELP borrower may consolidate in the Direct Loan Program only if a FFELP lender denies the borrower's application for a consolidation loan or denies the borrower's application for a consolidation loan with income sensitive repayment terms. Additionally, directs the Secretary to consolidate loans of defaulted borrowers
Provides that, unless otherwise specifically provided, the terms of DL consolidation loans must be the same as FFELP consolidation loans
With final consideration of the Deficit Reduction Act around the corner and interest rates poised to climb on July 1, students and parents still can take charge of their situation. Students can take action by consolidating before the July 1 interest rate increase while also making calls to urge their representatives to vote no on the legislation that will negatively impact the future of college education.
NextStudent believes that getting an education is the best investment you can make, and it is dedicated to helping you pursue your education dreams by making college funding as easy as possible. Learn more about Student Loan Consolidation at http://www.NextStudent.com/consolidation_loans/consolidation_loans.asp.
# # #