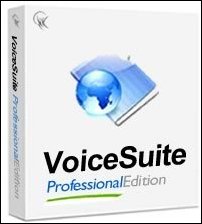 There is nothing more important to us than our relationships with our customers.
TORONTO, January 24 (PRWEB) January 24, 2006
InteractiveVoices, (http://www.InteractiveVoices.com), the voice-over marketplace, has just added several new features and fresh branding to their project management software, VoiceSuite. Client subscribers can now leave comments for voice-over talents, view feedback from other companies about their experiences, search more effectively, and save favorite talents to their account for immediate reference. A new Free Trial option is also available for production managers to find voices, hire them, and walk away with a finished product, usually within 24 hours.
VoiceSuite comes with unlimited job postings, access to a database of 3700 qualified voice talents, 50MB of storage, free upgrades and toll-free telephone support. Production Managers will appreciate the ease of posting unlimited voice-over job postings, the unlimited file storage for all submitted auditions and direct access to some of the world's most sought-after voices. InteractiveVoices is VeriSign Secure and is also a member of the Better Business Bureau. The InteractiveVoices servers are secure, and are maintained in a state-of-the-art data hosting facility.
Whether a station needs voice-overs for commercials, imaging, promos, advisories, or feature reports, they can find talent that meet their creative requirements for a price that they can afford at InteractiveVoices.com.
Interactive Voices CEO, David Ciccarelli says, "There is nothing more important to us than our relationships with our customers."
To get started today, take a tour or signup for a free trial VoiceSuite account today. http://www.InteractiveVoices.com
About InteractiveVoices
Based in London, ON Canada, InteractiveVoices is an online marketplace, facilitating transactions between business clients and voiceover professionals, employing a comprehensive suite of web-based services. Clients that have worked at InteractiveVoices include NBC, ESPN, PBS, The History Channel, Reader's Digest, Olay, L'Oreal, Comcast, Nortel Networks, Bell Canada, Microsoft, Cisco Systems, ING, Western Union, Ford, GM, Jaguar, Firestone Tires, American Airlines, the US Army, the US Government and many more.
###