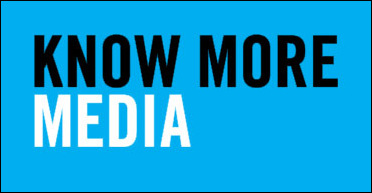 George Parker is a prime example of the high standards we hold for our Know More Media authors
Orange County, CA (PRWEB) January 30, 2006
Advertising expert George Parker—author of the popular advertising blogs Adscam and Know More Media's AdHurl.com—is scheduled to appear on NBC's "Today" show airing on Wednesday, Feb 1, 2006. NBC's "Today" show is broadcast weekdays from 7:00—10:00a.m. across the country. Mr. Parker will be interviewed on the impact of the Internet on newspaper advertising.
George Parker is an advertising creative consultant with a long-standing international reputation for the quality of his advertising work. He has over 30 years of experience working for major agencies and clients all over the world. He is an award-winning advertising expert. On NBC's "Today" show, he will be giving his insights into how the Internet and other non-traditional media options have affected newspaper advertising effectiveness and revenues.
Parker stated, "After the initial surprise and great satisfaction of being asked to appear on NBC's 'Today' show, it was particularly gratifying to learn from the producer that a key factor in their decision to ask me was the success and high readership of both my blogs, AdHurl.com and AdScam. This is an indication of the importance of the subject I'll be talking about."
AdHurl.com is published by Know More Media, an online publisher of business information and news, and one of the world's leading business blog networks. In AdHurl.com (http://www.AdHurl.com), George Parker provides a lively discussion centered on the advertising industry. Parker also writes on the AdScam blog (http://AdScam.typepad.com), a well-intentioned rant on the state of advertising, and is writing a new book called "Entrepreneurial Advertising" to be published by Entrepreneur Magazine & Entrepreneur Press later in 2006.
"George is a renowned advertising expert, and we are thrilled that one of our authors has been invited on NBC's 'Today' show," said Dan Smith, VP of Publishing for Know More Media. "I'm sure he will share plenty of valuable nuggets of wisdom, just as he does on our AdHurl.com. We hope to provide coverage of George's 'Today' show appearance on KnowMoreMedia.com, including a transcription of the interview."
"George Parker is a prime example of the high standards we hold for our Know More Media authors," said Hal Halladay, CEO of Know More Media. "All of our blogs are written by authors who are experts in their individual fields of business. It is great to see the 'Today' show recognize the authority George possesses."
About Know More Media
Know More Media, http://www.KnowMoreMedia.com, is a rapidly growing online publisher of business information and news, and is headquartered in Orange County, CA, with an office in Provo, UT. Led by a team of seasoned business executives with many years of online publishing and business management experience, Know More Media is a revolutionary departure from traditional business publishing. The Company contracts with expert writers from across the globe to supply valuable business-related blog content to the online world. Its authors are typically practicing authorities in their fields, who provide their business advice and knowledge to business readers through a blog. Readers are encouraged to participate through comments and continuous feedback, thereby not only learning, but sharing their valued experience to an ever-expanding community of business expertise.
###