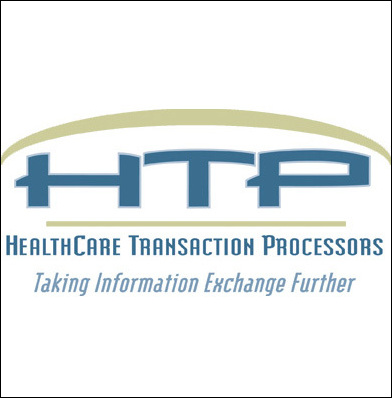 Finding The Right RHIO Solution That Works For You
Columbus, Ohio (PRWEB) January 31, 2006
HTP, Inc. a leading developer of software for the healthcare industry, will host a Webinar, "Finding The Right RHIO Solution That Works For You", on February 1, 2005, at 2 p.m. EST. Those wishing to attend the complimentary Webinar may register at https://htp-incevents.webex.com/htp-incevents.
The Webinar will be hosted by HTP CTO and Co-founder Fred Richards, the chief architect of the technology that powers the nonprofit Utah Health Information Network (UHIN), which has been recognized by the U.S. Department of Health and Human Services as the nation's first successful RHIO. HTP's software supports secure, electronic information exchange between every payer and nearly every healthcare provider in the state. As a result, Utah enjoys healthcare costs fully 25 percent below the national average.
RHIOs have emerged as a strategy for enabling healthcare providers to share patient information electronically, creating a communication system to improve safety and quality of care. There are many different approaches for building a RHIO, however.
HTP's Webinar will examine the driving forces that bring stakeholders together, proven financial models for financing a RHIO, how to obtain return on investment, reasons why payers should be interested in RHIO participation, and how hospitals can improve provider loyalty.
"The most effective RHIOs will not only facilitate the exchange of healthcare information between institutions and practitioners, but also between the insurance companies, third-party administrators and government healthcare organizations that pay for patient care," said HTP CEO Ray Shealy. "As a result, these RHIOs will improve the quality of care for patients while reducing the inefficiencies and costs of providing care."
Richards is also the author of a recent HTP white paper, Mission RHIO: A Blueprint for Successfully Developing, Financing and Sustaining a Regional Health Information Organization. Both the white paper and an archive of the Webinar will be available for download from the HTP Web site, http://www.htp-inc.com.
About HTP, Inc.
HTP develops software for the healthcare industry that improves efficiency, profitability and service quality for hospitals, insurance companies, physician groups, managed care organizations, third-party administrators and public sector health plans. The company's software also enables secure information exchange through Regional Health Information Organizations (RHIOs).
Based in Columbus, Ohio, HTP supports more than 170 customers, including 100 hospitals and 60 health plans, by translating and moving more than 15 million transactions per month. HTP technology powers the Utah Health Information Network (UHIN), the nation's first RHIO. A 2004 and 2005 Inc. 500 company, HTP and its executives have been recognized for leadership by the Ohio Third Frontier Project, The Deloitte Technology Fast 500, the Ernst & Young Entrepreneur of the Year program and the Columbus Technology Council. Notable HTP customers include Ohio Medicaid, Utah Health Information Network, The Ohio State University Medical Centers and Mercy Health Partners of Cincinnati.
For more information on HTP or to learn how its software is transforming healthcare information exchange for providers, payers and RHIOs, call 614.396.4549 or go to http://www.htp-inc.com.
HTP Inc. Media/Industry Analyst Contact:
Cheryl Claypoole, Fahlgren Mortine Public Relations
Tel: 614.825.1721
Rob Krohn, HTP
Tel: 614/396.4537
# # #