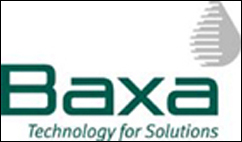 At Baxa, our entire company is our sales team. Our founder, Brian Baldwin, has always recognized that the customer is our only boss and that's what our nomination describes.
Englewood, CO (PRWEB) February 21, 2006
Claude Hooton, Baxa Corporation executive VP sales & marketing, is now featured in the Stevie Award Podcast Series. Baxa, a medical device manufacturer focusing on hospital pharmacy applications, was awarded the 2005 American Business Award for Best Sales Team.
Baxa Corporation's podcast interview (an mp3 file) with Hooten is found at this link: http://thestevies.com/podcast/ClaudeHootonInterview.mp3
The national American Business Awards is the only business awards program honoring great performances in the workplace. The third annual American Business Awards ceremony featured Ali Velshi, host of CNN's The Turnaround, as Master of Ceremonies for the program honoring more than 1200 nominees competing for awards in 55 categories. Baxa was honored with seventy-three other companies chosen from the semi-finalists.
Accepting at the awards ceremony, Hooton stated, "At Baxa, our entire company is our sales team. Our founder, Brian Baldwin, has always recognized that the customer is our only boss and that's what our nomination describes." Hooton continued saying, "Winning this award validates our operating philosophy and honors each and every associate." Baxa Corporation was sponsored for the award by Lloyd Sappington of ValueVision Associates, who was honored himself for Sales Process Innovation.
Among the other honorees at the American Business Awards, Donald Trump accepted a Lifetime Achievement Award with a speech acknowledging the importance of family and integrity. Members of the Awards' Board of Distinguished Judges & Advisors, which includes Trump, selected award winners from categories such as Best New Company, Most Innovative Company, Best Corporate Social Responsibility Program, and Best Business Turnaround, among others. A complete list of award winners is available at http://www.stevieawards.com/aba/. The awards broadcast will be available on the same Web site within a week.
Baxa Corporation is a manufacturer and marketer of systems sold worldwide for streamlining pharmacy compounding processes. In the US, UK, Canada and Germany, the company uses a direct sales force, supplemented by an inside sales team. Privately held, Baxa Corporation has subsidiaries and sales offices in Canada, the United Kingdom; Denmark, and Germany; and distribution partners worldwide.
About Baxa Corporation
Baxa, a customer-focused medical device company, provides innovative, solution-based technologies for fluid handling and delivery. Its systems and devices promote the safe and efficient preparation, handling, packaging, and administration of fluid medications. Key products include Rapid-Fill™ Automated Syringe Fillers, Exacta-Med™ Oral Dispensers, MicroFuse® Syringe Infusers, Repeater™ Pharmacy Pumps, and Exacta-Mix™ and MicroMacro™ Multi-Source Compounders; used worldwide in hospitals and healthcare facilities. Privately held, Baxa Corporation has subsidiaries and sales offices in Canada and the United Kingdom; sales infrastructure in Belgium, Denmark, Finland, France, Germany, Luxembourg and the Netherlands; and distribution partners worldwide. Further information is available at http://www.baxa.com.
About The American Business Awards
Honoring companies of all types and sizes and the people behind them, the 'Stevies' – as the American Business Awards are called – recognize outstanding workplace performance around the world. Learn more about The Stevie Awards at http://www.stevieawards.com.
Premier sponsors of The 3rd Annual American Business Awards included Rogen International, ValueVision Associates, Veritude, Ultimate Software and The Professional Society for Sales & Marketing Training. Media sponsors include the Business TalkRadio Network, Hoover's Online, Selling Power Magazine and Wired Magazine. Speedera Networks videocast the awards ceremonies live on the Internet.
Contacts:
Marian Robinson, Vice President, Marketing
Baxa Corporation: 800.567.2292 ext. 2157 or 303.617.2157
Maggie Chamberlin Holben, APR
Absolutely Public Relations: 303.984.9801 or 303.669.3558
The Stevie Awards Podcast series features brief and informative interviews with recent Stevie Award winners, including a Morpheus Media Interview (6.7 MB). Factiva Interview (13.1 MB), Siemens Medical Solutions Interview (11.3 MB), Rogen International Interview (6.9 MB), Omniture Interview (10.6 MB), Vertex Interview (9.1 MB), Lee Memorial Health System Interview (11.9 MB), Cincom Systems Interview (7.49 MB), First Women Bank of Pakistan Interview (5.54 MB), Checkers Drive-In Restaurants, Inc. Interview (4.9 MB), Aaron Barrada Inc. Interview (1.08 MB), Hill & Knowlton EMEA Interview (1.39 MB), and Jackson Laboratory Interview (1.46 MB). The following link takes you to these additional interviews and instructions about downloading audio files:
http://www.stevieawards.com/pubs/about/69_1876_11829.cfm
February 2006 is Podcast Month at PRWeb. This press release distributed by PRWeb, the Online Visibility Company.
# # #