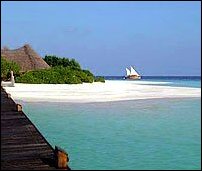 Whether nestled on a remote beach, holed up in a mountain retreat, or sequestered in country elegance, the most romantic hotels have been designed with privacy and seclusion in mind
Falmouth, ME (PRWEB) February 2, 2006
Luxury Travel Magazine online, http://www.luxurytravelmagazine.com, lists the Top 1000 World's Most Romantic Hotels and Resorts.
" Whether nestled on a remote beach, holed up in a mountain retreat, or sequestered in country elegance, the most romantic hotels have been designed with privacy and seclusion in mind," says Christine Gray, editor of Luxury Travel Magazine.
Making the list are irresistible hideaways around the globe including Capri's chicest new retreat to a sublime resort on Brazil's Costa Esmeralda and an enchanting, restored French chateau in the wine region of Beaujolais. The list also includes the USA's best kept secret for a luxurious romantic escape.
Subscribers to Luxury Travel Magazine online have access to the full list by selecting "Romantic Hideaways" in the Search menu. Users can also narrow down their choices by specifying romantic hideaways by city, country or continent.
More hotels making the list include magical hideaways in Patagonia and New Zealand, each nestled in dreamlike settings surrounded by breathtaking scenery, as well as an idyllic sanctuary adrift in the Indian Ocean's Maldive Islands, an exotic kasbah in Morocco's High Atlas mountains and an extravagant hotel overlooking the most famous monument ever built for love.
Luxury Travel Magazine is a global online magazine providing ultimate inspiration for the discerning traveler with an unrivalled database of more than 5,000 award-winning luxury hotels and ultimate travel experiences.
When it comes to the finest properties around the world, Luxury Travel Magazine online is the definitive resource.
# # #