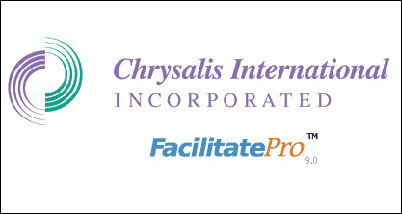 most webinars stop short of allowing the group participation that is a key aspect of learning. There's a lot of information being pushed out to the audience, but no easy way to develop and discuss ideas as a group
San Francisco, California (PRWEB) February 1, 2006
All work teams struggle occasionally to keep focused and productive, but virtual teams have it even worse -- they have to learn to build trust and work effectively across time zones and cultural boundaries. That's why Nancy Settle-Murphy, CEO of Chrysalis International, a firm that coaches virtual teams, developed the Bridging the Distance webinar series. Each two-hour webinar is full of straightforward guidance and techniques on how to build successful virtual teams. Participants learn how to keep team members engaged, establish team ground rules and build consensus in a virtual environment.
Settle-Murphy designed the webinar series using FacilitatePro web collaboration software to create a highly interactive learning experience. She explained that "most webinars stop short of allowing the group participation that is a key aspect of learning. There's a lot of information being pushed out to the audience, but no easy way to develop and discuss ideas as a group". Keeping presentation time to a minimum, Settle-Murphy uses FacilitatePro meeting software to engage participants in brainstorming issues, prioritizing challenges, solving real-life scenarios, answering quizzes and conducting fast paced "meeting makeovers."
Settle-Murphy finds that participants in these interactive webinars stay more engaged than in a traditional web conference. "People are contributing as well as listening, so they tend not to turn to their emails or start side conversations. They retain more of the information and leave with direct experience of what it is like to work effectively in a virtual team."
Settle-Murphy pointed out that developing a high performance virtual team takes planning, practice and patience. "Technology like FacilitatePro makes it possible for workers located in different places to communicate and collaborate effectively. And, it's equally important to pay attention to team norms, cultural differences and group dynamics. People, process and technology all have to be in sync in order for virtual work to work."
Chrysalis International offers three webinars as part of the Bridging the Distance series:
1. How to Run a great Remote Meeting
2. Brainstorming for Virtual Teams
3. Building Trust across Borders
For more information visit Chrysalis International at http://www.ChrysalisInternational.com.
About Facilitate.com
Since 1996 Facilitate.com has specialized in web-based collaboration software and techniques that dramatically enhance meeting productivity in the conference room or over the Internet. FacilitatePro™ helps generate, capture and formalize ideas with tools for brainstorming, categorizing and prioritizing, surveying and action planning. Over 200 clients in industry, government and higher education have used FacilitatePro™ to transform meetings into powerful opportunities to solve problems and take decisive action. Visit us at http://www.Facilitate.com.
Contact:
Danuta McCall
Facilitate.com
805-682-1148
###