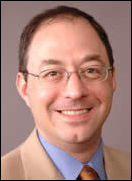 Everyone talks about it, so it becomes a story
MILWAUKEE, WI (PRWEB) February 2, 2006
On Thursday, February 23rd, the Milwaukee Interactive Marketing Association will host an event featuring guest speaker Andy Sernovitz, who will talk about how businesses can utilize word of mouth to grow their enterprise.
Word of Mouth as a marketing medium is fast becoming a powerful force for building brands and one that crosses many channels (offline, online, etc). As many as 43 percent of all marketers are planning some kind of word-of-mouth initiative.
"Everyone talks about it, so it becomes a story," says Andy Sernovitz, chief executive of the Word of Mouth Marketing Association in Chicago. One example of a successful campaign is the revival of the animated TV show 'Family Guy,'" credited to M80, a Los Angeles based ad agency. Many campaigns take a more grass-roots approach such as handing out free samples of cheese in a grocery store.
Andy will not only teach the most effective tactics, but essential ethical guidelines to make sure you do it the right way, by earning the respect of your customers.
Where: Hilton Milwaukee City Center
Address: 509 W. Wisconsin Avenue, Milwaukee
When: Thursday, February 23rd
Time: 12 p.m. – 1 p.m.
Cost: $25 members, $35 non-members
Register: http://www.milwaukeeima.org/
Founded in 2005, MIMA, a non-profit organization, strives to support local business development through education and awareness, with a focus on sharing knowledge. Forums, panels and seminars with industry experts will create immediate opportunities for business development through practical techniques that can be implemented by businesses of any size. Improving consumer awareness and sales through the use of interactive media is one of the goals of this organization.
Contact:
Andy Vogel
414-225-5012
OR
Andy Sernovitz
212-741-8800
SOURCE: Milwaukee Interactive Marketing Association
Sponsored by Data Dog Marketing and The Small Business Times.
###