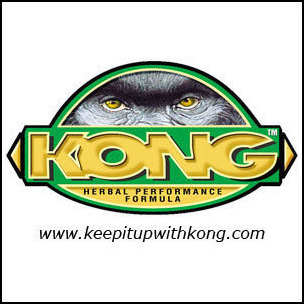 An aphrodisiac is a substance that will expand and relax someone who is sexually too tight, or contract and strengthen someone who is too spacey and scattered.
West Palm Beach, FL (PRWEB) February 2, 2006
Kong male enhancement products has developed a new product called Kong Red Horn. Kong Red Horn is a Chinese Herbal blend that is slated for a March 2006 release.
Kong Redhorn will be a unique fast acting blend to be used with existing Kong products. Kong Redhorn was developed in response to customers requesting specific chinese herbal formulations to be taken with Kong products to further enhance the sexual enhancement properties of the original Kong and Kong Black Voodoo formulations.
According to Anne Marie Colbin, author of Food and Healing, "An aphrodisiac is a substance that will expand and relax someone who is sexually too tight, or contract and strengthen someone who is too spacey and scattered."(14) A number of Chinese herbal aphrodisiacs have both of these properties; they contain compounds that can stimulate as well as sedate your nervous system."
This dual effect of chinese herbs is not widely know in Western Medicine, but because of their dual actions Chinese herbal aphrodisiacs are legendary. The Chinese have invested a few thousand years of research in perfecting herbal formulas for preserving sexual vitality.
Kong RedHorn will employ chinese herbs proven to enhance sexual performance in addition to supporting elevated aphrodisiac benefits for men or women.
Kong Red Horn is slated for release in March 2006 and customers may learn more about Kong Red Horn by visiting http://www.getKong.com or http://www.KongRedHorn.com.
Chinese herbal ingredients such as Chinese Rhodiola Rhizome Extract and Tienchi Ginseng Extract have been used for centuries by the Chinese as potent sexual performance enhancers and will be incorporated into the Kong Redhorn capsule formulation.
Kong tablets and Kong Black Voodoo capsules have been male enhancement/enlargement category leaders for several years and many customers have come to love the potent Kong formulations and what these products do to improve their sexual performance and experience.
Many women have also dug into their guy's medicine cabinet to sample Kong and have reported a significant increase in sex drive and sensation. Presumably due to increased vasodialation and blood flow to the genitalia.
Kong has been featured or appeared in many leading men's publications such as Arena Men's Magazine and FHM and is widely recognized as the leading product for quality and efficacy in the male enhancement category.
Kong products are not drugs. No prescriptions are required to take Kong and they do not have any side effects associated with prescription medications available from health care professionals.
Kong roducts are available at leading online retailers including VitaDigest.com, BodyBuilding.com, VitaSprings.com,
911HealthShop.com, DietBreakthru.com, Slimstore.com, and GetKong.com in addition to being available at finer health food stores, select GNC Franchise locations and the largest online pharmacies.
When men look for the best possible product to enhance their sexual performance and pleasure, they increasingly choose KONG and Kong is pleased to add Kong Redhorn to the expanding line of Kong sexual enhancement products.
Additional products slated for release are Kong 33 and O-Rx which will be available at Kong33.com and O-Rx.com as updated by future press releases.
(Kong has sponsored several Kong-Girl Models searches and bikini contests with Clear Channel Broadcastings, WZZR.com.
Models interested in appearing in future Kong Model searches or calendars my submit their photos for publication)
Sample Kong Model online publishing format is available at
the link below:
http://www.keepitupwithkong.com/model_section_deb.html
Kong Calendar Contests:
http://www.keepitupwithkong.com/calendar.html
Kong has also introduced a new line of casual wear and club wear to compliment the spirit of Kong. Kong-O-Flage is the name. The professional male and female models wearing Kong-O-Flage are not yet proofed for release.
Kong has also made available an assortment
of free computer desktop/wallpaper images for
free download in response to customer
requests.
http://www.keepitupwithkong.com/desktop.htm
KMS
West Palm Beach, FL
561-845-1072
FAX: 561-845-1262
(The statements above have not been evaluated by the Food and Drug Administration. These products are not intended to diagnose, treat, cure or prevent any disease.)
###