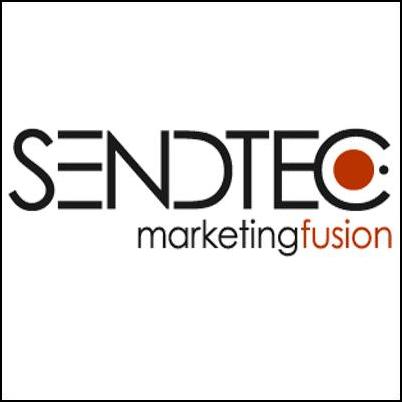 The television and the computer have become one with broadband acceptance, and more television watchers are
Saint Petersburg, FL (PRWEB) February 6, 2006
Market research indicates that advertisers see a direct correlation between their offline advertising spend and the amount of search engine queries against search terms associated with their brand, product or service. With this phenomenon as a backdrop, search engine marketing agency, SendTec, conducted an analysis of how well each Super Bowl television advertiser prepared for the onslaught of enhanced web traffic from search engines.
"What better venue to analyze this phenomenon of 'offline to online' than the Super Bowl," said Eric Obeck, President of SendTec. "We were shocked to see how many advertisers spent millions of dollars on their Super Bowl TV commercial, yet did not spend a significant amount of time to make the most of the inevitable search engine traffic bound to follow."
Each year, major media outlets review Super Bowl commercials and rate the good, the bad, and the ugly of the mix. The usual Super Bowl ad suspects are around such as Pepsi, Ameriquest, and Budweiser, along with internet upstarts like GoDaddy and newbie Positive Solutions. These polls / studies evaluate basic recall, creative appeal, and other metrics, but they fail to measure the impact of interaction with search engines and a search user's ability to find the promotion online within Search Engine Results Pages (SERP's).
"Over the past few years, we have been seeing a growing trend in Super Bowl advertising tying in with specialized online promotions, and 2006 continued the trend. More advertisers are trying to make the most of these extraordinarily expensive campaigns by giving them an ongoing life online," said Obeck. "The television and the computer have become one with broadband acceptance, and more television watchers are "Googling" as a direct response to their television viewing experience. It is smart marketing to build out unique landing pages to tie online promotions to the original stimulus that drove them to search for it online."
The crux of the study was to identify, during game time where ads are most expensive, the advertisers that created a unique online destination to communicate within the Super Bowl commercial. Upon identification, SendTec conducted an evaluation of their search engine visibility and ranking for both paid search and organic search listing in association with general ad recall. Finally, a review analyzed how well the online marketing communication in the search engine listing results tied with the offline marketing communications from the Super Bowl advertisement.
Overall, 16 advertisers included a special destination URL within their ads that tied to an online promotion. Of these special landing sites, a total of 6 showed up within relevant organic search results, and 5 showed up within relevant paid search results. Additionally, only three of these Super Bowl advertisers included marketing communications within their online ad copy that intelligently tied with the television promo.
"While traditional ad agencies are beginning to recognize the value of integrated online and offline marketing campaigns, they are still dropping the ball when it comes to execution." extends Tim Daly, VP of Marketing Strategy at SendTec. "It is easy to sell an advertiser on a supporting website or micro site, whose cost is a drop in the bucket in comparison to the media cost associated with a Super Bowl commercial. Unfortunately, these agencies still do not seem to get the concept that a viewer cannot remember a specific URL within the 2-3 seconds it displays on the screen. They are leaving so much on the table by not applying paid search engine marketing activities around the concepts of the ad that consumers actually recall. And the loser in the end is the advertiser."
The following are this year's choices for best and worst search marketing integration with Super Bowl advertising campaigns.
The Winners:
(defined as advertisers that successfully incorporated paid search and organic search marketing with their Super Bowl television ad campaigns)
Diet Pepsi / P Diddy (brownandbubbly.com)
Aleve Good News (alevegoodnews.com)
Mission Impossible 3 (missionimpossible.com)
GoDaddy (godaddy.com)
The Losers:
(defined as advertisers that failed to incorporate effective paid search and organic search marketing strategies with their Super Bowl ad campaigns)
Sprint Music Store (sprint.com/music)
PS Cleaning Products (psthenewclean.com)
Beer Institute (herestobeer.com)
Motorola (hellomoto.com)
Late last year, SendTec published research on how offline advertising drives search engine activity. The study concluded that television exposure directly influenced both organic/natural search and paid search activity. Failure to track, report and allocate web traffic and orders to specific television placement can lead to poor, partially informed media decisions. To download this Case Study or other Marketing and Advertising White Papers please visit http://www.SendTec.com.
About SendTec
SendTec is a full service direct marketing company specializing in online customer acquisition and direct response television advertising. Founded in 2000, SendTec is a leader in driving ROI-centric, measurable results. SendTec represents over 100 national clients by providing Digital Advertising, DRTV Advertising, Pay Per Click Search Engine Marketing, Patent-pending offline-to-online tracking and reporting services, Online Performance-Based Media Services.
Safe Harbor
This press release may include forward-looking statements related to SendTec Acquisition Corporation that involve risks and uncertainties, including, but not limited to, risks and uncertainties relating to integration of newly acquired businesses and assets, product delivery, product launch dates, the Internet, development and protection of technology, the management of growth, our ability to compete successfully against established competitors, the uncertainty of future governmental regulation (particularly as it pertains to the Internet ) and other risks. The forward-looking statement is in reliance to the "Safe Harbor" provisions of the Private Securities Litigation Reform Act of 1995. For further information about these and other factors that could affect SendTec's future results and business plans, please see the Company's filings with the Securities and Exchange Commission. Copies of these filings are available online at http://www.sec.gov. Forward-looking statements are not guarantees of performance. Actual results may differ materially and adversely from management expectations.
###