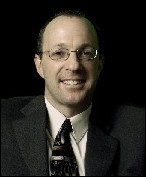 even the major television networks are now using TV-like video online
Ontario, Canada (PRWEB) February 8, 2006
As the reality TV craze continues to captivate audiences, Glenn Dietzel, infopreneur guru, author and President of Awakened, LLC, advises how today's techno-savvy infopreneurs can harness its popularity and utilize this type of programming to market their home-based businesses. His secret: create and launch your own reality TV shows on the Internet. Dietzel's own online, reality-based show, Coaching Corner (http://www.CoachingCornerTV.com), demonstrates how this strategy can be used by infopreneurs who want to stand out from their competition.
Look at what NBC did with their cancelled show "The Book of Daniel." While not a reality show, "even the major television networks are now using TV-like video online," Dietzel points out, while recommending that home-based business owners follow suit. He adds, "Advancements in streaming video applications in the past several years have made this same technology available to anyone, including those on a shoestring budget; there has never been an easier time for individuals to rocket past large corporations in the implementation of such innovative technologies."
An infopreneur's objective is to provide access to exclusive information that helps solve personal or professional problems faced by his or her specific audience. Similarly, reality-based TV capitalizes on niche programming, targeting select groups of people intensely interested in a specific subject matter. Glenn Dietzel suggests that by using entertainment and the latest video technology, infopreneurs can compete in their market niche simply by offering engaging, informative and exciting programs specifically fitting the needs of their consumers.
Glenn Dietzel gives this example: "Imagine if real estate investors could access Donald Trump's office, watching him in action during a normal business day." Dietzel continues to say, "This is the type of voyeuristic learning that audiences crave. Infopreneurs can use this type of learning experience by allowing their audiences to watch over their shoulders, coaching them how to be successful on daily business tasks."
With the inexpensive technology that infopreneurs have at their finger tips, they are now able to ride on the successful coat tails of reality TV by creating video programming that entertains and coaches specific audiences, interactively driving educational content and entrepreneurial business expertise in a timely manner. To see an example of an online, reality-based show, comprised of approximately 15 episodes, please go to http://www.CoachingCornerTV.com.
Glenn Dietzel, a former Vice Principal with Two Post-Graduate Degrees, replaced his income and his wife's income with a proven, breakthrough system he created. He now teaches his clients how to replicate his proprietary program. Glenn is founder and President of Awakened, LLC (http://www.AwakenTheAuthorWithin.com). Glenn also provides keynotes, seminars, workshops, teleseminars, and bookcamps™, as well as being known as an international speaker. In addition, he also teaches entrepreneurs and business owners how to successfully create a digital product and then build an online business that produces consistent, multiple streams of income. For additional media information about Awaken The Author Within or Glenn Dietzel please visit http://www.AwakenTheAuthorWithin.com/pr.htm. For any additional questions, please email glenn @ AwakenTheAuthorWithin.com or call # 519-542-3043. You can also contact Caitlin Gray, publicist, by emailing caitlin @ boldapproach.com or calling #208-323-2653.
###