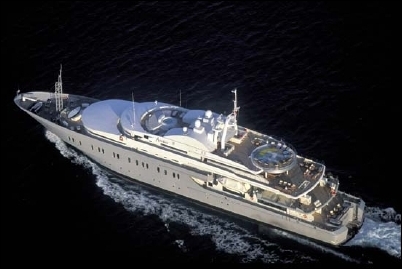 Get real and deal with your budget
Houston, TX (PRWEB) February 8, 2006
American's are set to dish out a staggering $13.7 billion this year on Valentine's Day, according to the National Retail Federation (NRF). Jim Trippon, CPA and one of America's foremost authorities on the money habits of self-made millionaires, has released his annual list of the most outrageously expensive gifts to give your significant other this holiday season.
The NRF says that Americans will spend an average of $100.89 in total this year, up slightly from the previous year's statistics. Given the credit card rates that are often at 24 percent and assuming minimum payments, Trippon says that this year's day of love will cost the average consumer closer to $1300 when interest and finance charges are included.
"Each year it seems that American's top themselves in spending for Valentine's Day," says Trippon, "I think most people forgot that this holiday is about expressing your love for one another, not buying unnecessary extravagant gifts that often produce money arguments the rest of the year."
Here is Trippon's top 10 list of the most outrageously expensive Valentine's Day gifts for 2006:
1. Annaliesse yacht - $95 million
2. Satya Paul tie - $21 Million
3. Scott Henshall dress - $5 million
4. Caran d'Ache's 'La Modernista Diamonds' pen - $265,000
5. White Alba 2 lb. 10 oz. truffle - $112,000
6. Chateau d'Yquem Sauternes (1787) wine - $64,000 per bottle
7. Gucci "Genius Jeans" - $3,134
8. Lee Stafford "Couture Haircut" - $1,925
9. Golden Opulence Ice Cream Sundae - $1,000
10. Platinum Guild International "I Do" nail polish - $250 per bottle
Trippon believes that people stay in love when they take the time to become educated about money together.
"Get real and deal with your budget," says Trippon, "Be honest with each other about your money habits and come up with a plan to spend it as a couple. It will improve your love life!"
Trippon is the author of the Amazon best-seller, How Millionaires Stay Rich Forever: Retirement planning Secrets of Millionaires and How They Can Work For You and the upcoming title Millionaire by 50.
For Further information or to schedule an interview with Jim Trippon, contact Amal Zaid at 713-661-3806. Trippon can provide authorized images of gifts on this year's list.
Publication Data: How Millionaires Stay Rich Forever: Retirement Planning Secrets of Millionaires and How They Can Work For You – by Jim Trippon, CPA; Published by Bretton Woods Press LLC and distributed by Midpoint Trade Books; February 2004; 254 pages; 21.95; 6x9 Hard Cover; ISBN: 0-9723389-1-8
# # #