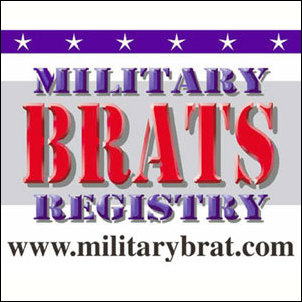 That's the Life They Lived
Redlands, CA (PRWEB) February 9, 2006
The Military Brats Registry Podcast (http://www.militarybrat.com/ebhas.cfm) has released the first ever song about growing up military. "That's the Life They Lived" is a collaborative effort by Marc Curtis of the Military Brats Registry and Mark Blasco of Podcastthemes.com.
"Military Brats" are people who grew up as dependent children of military parents. Baby boomers make up the largest percentage and represent a culture that is slowly being phased out. "Brats," which are defined as "a child of..." spent their childhoods moving from city to city, state to state, and country to country while one or both of their parents served in the military. They made friends quickly, and lost them just as fast.
Since July of 2005, the Military Brats Registry has produced podcasts which present interviews with Military Brats about the life they lived. Some were in Berlin when the Wall went up, or went down. Some lived in Vietnam. Others lived at Pearl Harbor when it was bombed. Their stories are fascinating and can be heard by accessing the iTunes podcast directory and searching for "Military Brats." Or, go directly to the Military Brats Registry Podcast page (http://www.militarybrat.com/ebhas.cfm). Podcast #11 introduces "That's the Life They Lived."
February 2006 is Podcast Month at PRWeb. This press release distributed by PRWeb, the Online Visibility Company.
# # #