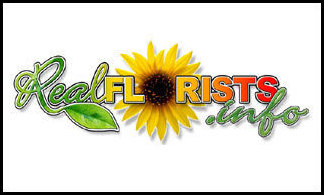 Midland, MI (PRWEB) February 9, 2006
Why are these US flower shops pledging an industry first guarantee on flowers they did not sell? They believe consumers are being duped by direct-ship companies that make misleading and deceptive claims about the freshness, final presentation, and service of their so called "direct from the fields" flower programs. To view the growing list of participating local florists, visit http://realflorists.info/Participating_Real_Florists.html .
Some "direct shippers" harvest roses and other flowers and often stage them in warehouses across North America where they await purchase. Drop-shippers' marketing programs feature professionally arranged bouquets in vases, but the blooms the recipient receives are simply bunched, wrapped in plastic, shipped in boxes, and leave your special Valentine to do all the work of cleaning, conditioning and arranging them in an attempt to achieve a professional result.
Your local professional florist's flowers come direct from growers throughout the world, often in as short a time frame. But these flowers have the added benefit of being immediately hydrated, nourished and properly conditioned for maximum vase life. Parcel delivery services instruct their drivers to leave boxed flowers on the doorstep for people not at home, regardless of weather conditions. Real local florists hand deliver fresh flowers and do not leave your special gift to suffer in the elements.
There is great potential for a disappointing and dissatisfying flower buying experience through drop-ship distribution and delivery methods. Many professional local florists fear it will ultimately turn consumers away from choosing flowers altogether, negatively impacting the industry as a whole.
Local florists want your special Valentine to experience the joy of truly fresh flowers this holiday. Anyone receiving cut flowers in a box, shipped by any parcel delivery service, that is dissatisfied with the blossoms within 48 hours of receipt will be given immediate replacement or a consumer satisfaction guarantee certificate redeemable for flowers of like kind within one month.
To take advantage of this extraordinary offer, simply take the original shipping box, wrapping materials and flowers along with the gift sender's name, mailing and email addresses to a participating local florist within 48 hours of the receipt of the package. For more information about this guarantee, visit http://www.realflorists.info or Email realflorist@realflorists.info
For more interesting floral industry information visit Florist Detective.
# # #