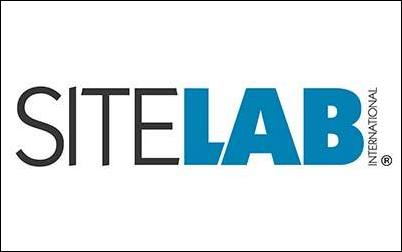 Having helped to initiate SEMPO in its early days, I have a vested interest in seeing it succeed
San Diego, CA (PRWEB) February 10, 2006 -–
Dana Todd of SiteLab International Inc. has been nominated to run for Board of Directors in the nonprofit Search Engine Marketing Professional Organization (SEMPO). Ms. Todd, one of the original founders of the trade organization, previously served as Vice President and is currently acting President of the Board of Directors, representing more than 400 SEMPO members and their companies involved in the search marketing industry worldwide.
"Having helped to initiate SEMPO in its early days, I have a vested interest in seeing it succeed," said Dana Todd, Executive Vice President of SiteLab International, an interactive agency in La Jolla, CA. "The current Board has accomplished much this year, and SEMPO has been recognized globally for its efforts in producing quality research and outreach educational efforts. Our vision for the organization has been expanded to include a broader definition of search marketing, and to serve a larger audience of marketers. We see search evolving rapidly to go beyond the desktop into mobile applications, navigational marketing, and other 'just-in-time' advertising measures. I am looking forward to helping to solidify the vision in our next year of growth."
The election period will end February 17, 2006. Thirteen positions are up for renewal, and there are 24 candidates in the run-off. Todd is one of 10 incumbents who are running for re-election. SEMPO was founded in 2004, and works to further industry growth and foster relationships with major search engines such as Google, Yahoo! and MSN.
Ms. Todd, who is also co-founder of interactive agency SiteLab, has been a leader in search marketing since 1996. She has hands-on experience in all facets of search marketing, from the technical side of site optimization to managing pay-per-click search ad campaigns. She is frequently sought as a subject matter expert for her candor and industry insight.
SEMPO is a non-profit professional association working to increase awareness and promote the value of search engine marketing worldwide. More information is available at http://www.sempo.org.
About SiteLab International Inc.
SiteLab International Inc. is a full-service interactive agency with offices in San Diego and New York City, offering integrated marketing and engineering services designed to build brand awareness and online market positioning. Internationally recognized for leadership in search engine marketing and digital marketing campaigns, SiteLab is considered one of the top experts in the search marketing industry. SiteLab was ranked a Top 50 interactive agency by Media Magazine (2004), and is a Circle Member of SEMPO.
For more information visit http://www.sitelab.com/.
# # #