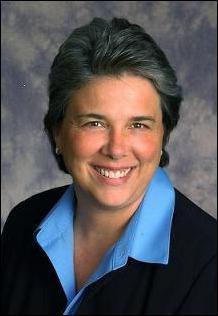 Chief marketing officers aren't looking for alternatives, fads or new things to do
Lake Leelanau, MI (PRWEB) February 9, 2006
Formalized Mobile Search, Usability, Media Planning & Advertising Creative Services Enhance Core Services at Oneupweb
February 9, 2006—(Lake, Leelanau, MI) Oneupweb, the trusted leader in search engine optimization (SEO) and marketing (SEM), today announced new capabilities, finding a natural progression to enhance its time-tested, results-driven core services like natural optimization, pay-per-click advertising and marketing analytics. New services include:
Usability Services--uSage™ helps clients improve website design, navigation, structure and impact
Mobile Search Marketing—Mobile-i-zation™ provides up-to-date guidance on coding, structure, navigation and optimized content
Online Marketing Research—Oneupweb provides clients with strategic marketing advice, using eyeGroups™, a focus group service tackling online behavior, and A:B Labs™, a multi-variant testing service, determining the best combination of content, promotions, images etc.
Advertising Services—In addition to providing research-based online design and email marketing services, Oneupweb's UpLift™ service provides media buying, taking advantage of its proprietary tracking technology ROI trax®
"As our typical client relationships gain momentum, we often provide these services as part of our ongoing campaigns," explains Oneupweb CEO Lisa Wehr. "By offering our expertise more formally, new and prospective clients are able to capitalize on these strengths early on."
Oneupweb's business plan for 2006 provides for the next level in account service and integration into customer-centric, marketing best practices. Natural site optimization, once considered a tactical service offered by boutiques of specially-skilled web developers, evolved into a complicated profession taking into account behavioral science, linguistics, market definition, content development and sales strategy. Pay-per-click advertising and marketing analytics drove strategically-oriented firms further into the marketing mix. At that point the search industry customer moved out of the IT department, deeper into the marketing department and higher up the corporate ladder. Wehr's vision is use search to help businesses succeed and her audience is the board room.
"Chief marketing officers aren't looking for alternatives, fads or new things to do," explains Wehr. "They want marketing answers that work across every communication point. Our job is to integrate search effectively at every level of the sale."
About Oneupweb
Oneupweb creates integrated online marketing plans that include natural search engine optimization, paid search marketing, mobile search marketing, online marketing research, marketing analytics, online advertising creative and online media services. Clients include Unisys, Maritz, LasikPlus, Schwan's, Silkflowers.com and Imagistics, among others. Oneupweb is the only two-time winner of the prestigious ClickZ Best Search Engine Marketing Vendor Award. And company founder and CEO, Lisa Wehr, an Ernst & Young Entrepreneur of the Year, has been named to BtoB Magazine's Who's Who List twice and recognized as a Leader & Innovator by Lawrence Technological University. The company publishes an SEO / SEM newsletter OneUpNews and blog StraightUpSearch. Oneupweb is a privately held company located in Michigan. For more information on Oneupweb, please contact 231.256.9811 or visit Oneupweb.com.
# # #