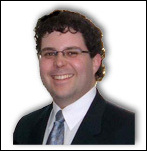 Using medication for ADHD can be a hard decision to make, especially for a parent
Oakville, Canada (PRWEB) February 10, 2006
An FDA Advisory Panel voted on February 9 in favor of a 'Black Box' warning on the stimulant medicines. Dr. Kenny Handelman has created a Special Report to help people to understand what this means to the treatment of ADHD.
Dr. Kenny Handelman has been teaching people about ADHD through his website, http://www.TheADHDDoctor.com. As a practising Psychiatrist, he regularly interacts with people who are deciding whether to take medication, are taking medication, or have decided against medication. "Using medication for ADHD can be a hard decision to make, especially for a parent" says Dr. Handelman. "Parents are very concerned about safety of medications. When I read the FDA reports yesterday, I knew that I needed to act to get information out to people so that they could understand how to interpret this information for their own, or their child's treatment."
An FDA advisory panel has recommended that a black box warning be placed on ADHD medications - namely the stimulants. The stimulants include: Ritalin, Concerta, Methylin, Metadate CD, and Adderall. The safety concerns relate to cardiac issues. The cardiac issues included the rates of death, heart attack and stroke. The head of the FDA study was quoted as saying that findings were preliminary and theoretical. Certainly more study is needed, and the FDA will have a thorough study completed within 18 months. Dr. Robert Temple, director of the FDA's medical policy office, explained that "you don't want to overscare people with data that aren't very solid".
Treatment for ADHD ideally includes a combination of medication and behavioral, psychological and educational treatments. If ADHD is untreated, it can lead to significant long term risks to the individual. When looking at a medication, one must balance the risks and benefits of taking the medication. One must also review the risks of not treating the ADHD fully if medication is deemed necessary.
In this special audio report, Dr. Handelman reviews this topic fully, and provides four bottom line messages. They include:
1) Safety comes first
2) Don't stop an ADHD medication abruptly
3) What to do if you have any cardiac concerns and you are on ADHD medication
4) What to do if you are considering ADHD medication at this time.
This special report is available at the website: http://www.TheADHDDoctor.com/fda. It is available in streaming audio and MP3 download.
# # #