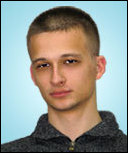 OpenH323 is a successful protocol implementation that has served us amazingly well over time. OPAL is about integrating different VoIP protocols
Zagreb, Croatia (PRWEB) February 13, 2006
In order to reach a larger share of VoIP developers, Uniqall today unveiled the first beta version of its upcoming Gridborg HMP Server 1.2. Unlike previous versions that only use H.323 protocol, this one also speaks SIP -- the new lingua franca of the VoIP world. The Gridborg HMP 1.2 is available for free download and evaluation from the Uniqall web site.
In essence, HMP products are software-only replacements for expensive voice/fax cards that are used as building blocks by vendors of IP PBX, IVR, auto-attendant, contact center, voicemail, conference server, fax server and other telephony solutions. As voice traffic migrates from TDM to IP networks, it makes sense to solve both network connectivity (H.323, or SIP) and media processing on the host processor in software. Hence the name, HMP (Host Media Processing).
In the early days of VoIP deployment, H.323 was the dominant protocol, and it still has an enormous installed base. Standardized by ITU-T and with its roots deep in the telecom world, H.323 is a complex collection of binary protocols that can be very difficult to deal with. Somewhat later came the SIP (Session Initiation Protocol), native to IP networks, standardized by IETF. It consists of human readable text messages and shares some design principles with the HTTP protocol that carries Web traffic.
Over time vendors as well as telecom and enterprise end-users were attracted to SIP as a much simpler solution. "Even if SIP is not so simple any more, it clearly has developers' mindshare" said Borko Jandras, lead developer of the Gridborg HMP Server 1.2. "SIP! -- That was the message that we have been hearing the most from our customers and prospects, ever since we released Gridborg HMP Server 1.1 in October 2005."
Since its very beginning, Uniqall has built the Gridborg HMP Server on top of the open source OpenH323 stack. In order to add SIP the Gridborg HMP Server had to migrate to the OpenH323's successor OPAL. "OpenH323 is a successful protocol implementation that has served us amazingly well over time. OPAL is about integrating different VoIP protocols," said Drazen Dimoti, the developer who led the migration, "OPAL brings protocol flexibility in times of the somewhat makeshift solutions commonly found in today's multi-protocol VoIP environment." Both OpenH323 and OPAL have been created by an almost overlapping group of core developers.
Other new and upcoming features in Gridborg HMP Server 1.2 include improved multi-user support, improved T.38 FoIP (Fax over IP) that now has T.38 Fax Relaying capabilities, support for ring-back tones, as well as an embedded web server that will drive a simple web-based interface for configuration and monitoring.
As well as being available for Windows and Linux (Debian, FC, and SuSE), this version of Gridborg HMP Server also comes with support for RHEL and Ubuntu Linux distributions.
About Uniqall, Inc.
Uniqall's headquarters and development is based in Zagreb, Croatia. Without a legacy telephony board business and associated hardware-based revenues to protect, Uniqall is dedicated to providing the best HMP products at extremely attractive prices.
Contact information:
Lukrecio Mioc
Uniqall, Inc.
+385 91 385 6977
All brand or company names mentioned in this press release are used only for identification purposes and are trademarks or registered trademarks of their respective owners.
# # #