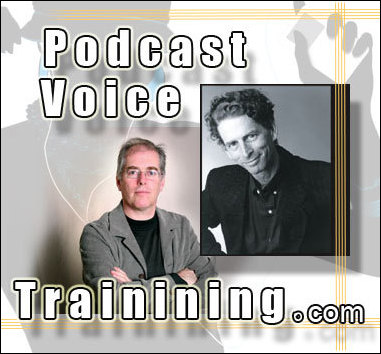 Podcasting is such a huge opportunity
Vancouver, BC (PRWEB) February 27, 2006
"Podcast Voice Training with Jesai Jayhmes and Scott Paton" provides novice Podcasters with the voice training they need to effectively use their voices to connect with their audience. Podcasting is growing rapidly and most new Podcasters have little or no experience using their voice to influence their listeners.
Jesai Jayhmes, Master speaking coach, and Scott Paton, Dean of Blogonomics and Podology, discuss the time tested and proven speaking strategies that individuals and small businesses can apply immediately to make more sales and profit from their podcasts. During their weekly podcast, Jayhmes and Paton keep you ahead of your competition and cover the most important vocal aspects of podcasting including:
*How to captivate your listeners
*Using your voice for maximum effect
*Simple steps to prepare for Podcasting
*How to sound like an expert
*Techniques to encourage your audience to come back and subscribe
*How to sound like a professional
*Creat a mob of fanatically loyal listeners
*Train your body to empower your voice
*Expand your Podcast exposure
*Using the full range of your voice
*Being the performer you were meant to be
and much more...
This free, commercial-less podcast can be accessed at http://www.podcasting-unleashed.com/podcast. It immediately rocketed to number one on Apple's iTunes for the term "Voice Training".
Each week Jahymes and Paton will be discussing great tips and tested exercises to use your voice to powerfully influence your audience and move them to action. Each podcast is approximately 20-35 minutes long jam-packed full of valuable secrets used by the world's top actors and speakers. Subscribers will also be able to listen to the entire set of Podcasts when they subscribe using iTunes or Yahoo's Podcast Directory.
"Podcasting is such a huge opportunity," Paton said, when we caught up with him at The Internet Millionaire's Protégé Bootcamp in Orlando, Florida. "Jesai is a genius at building a strong, compelling performance. He has a gift for teaching others how to truly express their passion. Believe me, Jesai will have you speaking and presenting like an old pro!"
The Podcast, "Podcast Voice Training with Jesai Jayhmes and Scott Paton", hit the coveted 5 star rating on both iTunes and Yahoo's Podcast directory in its first week.
About Jesai Jayhmes
Jesai Jayhmes is a Master coach, actor and director who is committed to helping Podcasters, instructors, entrepreneurs and small businesses enhance their presentation skills. For the past three years his work on the presentations of some of America's top speakers has routinely resulted in five hundred thousands of dollars in sales in a weekend. He is also author of Develop Your Vocal Power: Truly Engage Your Audience in Eight Easy steps. (http://www.sfu.ca/lidc/vocalpower/)
About Scott Paton
Paton, when not managing an elite group of Internet Marketing Mentors in the Internet Marketing Center's Advanced Mentoring Program, speaks to thousands of entrepreneurs on blogging and podcasting at the IMC's popular Internet Millionaire's Protégé Bootcamps. The huge impact he has had on his audiences are a direct result of th ecoaching he has received from Jesai. Scott is author of, Podcasting Unleashed, available exclusively at http://www.podcasting-unleashed.com.
Media Contact
Scott Paton
604-945-9211
February 2006 is Podcast Month at PRWeb. This press release distributed by PRWeb, the Online Visibility Company.
###