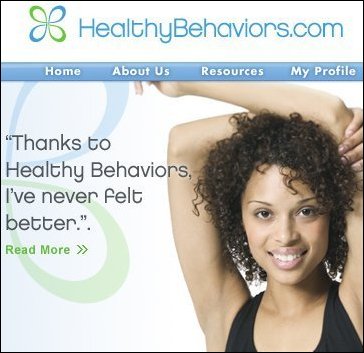 Their philosophy and approach support what I know and have taught others about improving performance, one behavior at a time.
St. George, UT (PRWEB) February 15, 2006
HealthyBehaviors.com (http://www.HealthyBehaviors.com) released news today of a signed agreement with Aubrey Daniels International of Atlanta (http://www.AubreyDaniels.com).
"When it comes to influencing behavior in order to improve people's lives, there is no single individual or organization with the background and credentials of Dr. Daniels and his firm," said Larry Jones, President of HealthyBehaviors.com. "We will make this wealth of expertise available for our members in very exciting ways as we launch in the first quarter of 2006."
Dr. Daniels received his undergraduate degree in Psychology from Furman University and his doctoral degree in Psychology and Philosophy from the University of Florida.
He is the author of three best-selling books: Bringing out the Best in People: How to Apply the Astonishing Power of Positive Reinforcement; Performance Management: Changing Behavior That Drives Organizational Effectiveness; and Other People's Habits. Dr. Daniels newest release, Measure of a Leader, lays out a powerful new vision for defining effective leadership by examining the behavior of followers.
A passionate thought leader and an internationally recognized expert on behavior, management, leadership, and performance improvement, Dr. Daniels has been featured in USA Today, The Wall Street Journal, The New York Times, The Washington Post, Fortune, CNN, and CNBC.
"HealthyBehaviors.com offers a productive means of building the right behaviors to ensure a healthy lifestyle," said Daniels. "Their philosophy and approach support what I know and have taught others about improving performance, one behavior at a time."
"The problem with most exercise and weight loss programs is that people set their goals too high initially," he continued. "The best way to begin a program is to commit to things that you are likely to do, things that are a little beyond what you're currently doing. Success in reaching your goals is what allows you to stay with a program."
Aubrey Daniels International (ADI) helps the world's leading businesses use the scientifically-proven laws of human behavior to promote workplace practices vital to their long-term success. By developing strategies that reinforce critical work behaviors, ADI enables clients like DaimlerChrysler, BlueCross BlueShield, and Dollar General to achieve and sustain consistently high levels of performance, building profitable habits™ within their organization. Whether it's an individual, department or organization, ADI provides the tools and methodologies to help move people toward positive, results-driven accomplishments – performing at levels beyond expectations. Headquartered in Atlanta, the firm was founded in 1978.
HealthyBehaviors.com, Inc., headquartered in St. George, UT, is an organization dedicated to helping people achieve their life goals – by making permanent changes in their everyday behavior. The HealthyBehaviors.com interactive website will provide a unique system of measurement, feedback, and reinforcement of incremental change – in order to build new, positive habits contributing to longer, healthier, and more rewarding lives.
# # #